Some years ago I trekked through the Khumbu area in Nepal. During this wonderful expedition I passed by a seductively beautiful mountain named Ama Dablam, 6.800m. There was something special with this mountain and after seeing it from different angels it was etched into my memory.
Ever since then I keep on coming back to my photos from the encounter with Ama Dablam. Over time we were a group of swedish mountaineers wanting to climb this mountain. But, in the end everyone was so busy and in different stages of life. One day we were two climbers left and we decided to make the expedition together. I knew Annelie Pompe from earlier and she is dear friend of mine. First time we met was on a train from Gothenburg to Stockholm some years ago. When she presented herself as a professional adventurer, things changed for me. A change process was initiated with the target to find happinesss. My ambition as an adventurer has evolved over time and today I see highaltitude mountains together with paragliding as one strong part of happiness in life vision. A couple of years later we now decided to make this expedition together and I am so happy about this!
This is where my new adventure and expedition starts this time! I will try to keep my promise to you and write regularly from so you can follow the adventure with  preparations, learnings and insights.
[mc4wp_form id="180"]
Take-off to Kathmandu is on the 14th of October and its a four week expediton. I have been running my ramp up training program with some changes due to a different type of climbing.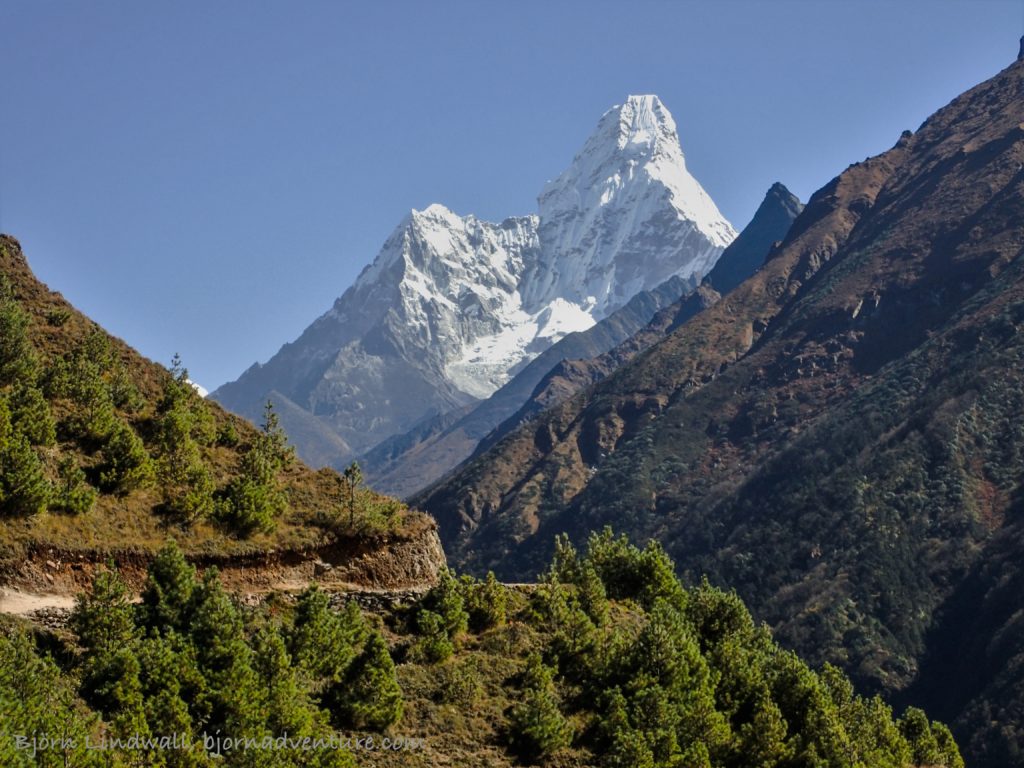 Its so strange working with your body and the insights I have made this time. I will write a separate blog post about this because I really want to share some experience in terms of managing and preventing training damages with you.
I expect this climb to be much tougher compared to earlier expeditions. I believe my risk assessment will look a bit different this time. Originally I had planned to paraglide at Ama Dablam but realized I didnt have enough experience for the take off. So, I decided to plan the first high altitude glide from Elbrus upon returning in June 2020, probably one of my smarter decisions in life. Ama Dablam is regarded to be  a technically difficult climb and requires significantly more knowledge than Mount Everest so this has ofcourse had an impact on my preparations. We are climbing together with our mutual friend Chhiring Dorje Sherpa. But, even if I trust Chhiring 100%, I have the mindset to have the capacity to manage myself 100% during the climb. However, since its an alpine expedition its a team effort.
The overall equipment is very much the same compared to earlier but with some new ice axes for ice climbing. Olympus in Sweden was kind to support me so this time my photography will most likely step up with the Olympus E M1 Mark II 12-100mm PRO kit and the Tough TG6. Norröna has also supported with some new tough clothing! The SolidEngineer Consulting team has also developed some new cool solutions to known mountaineering challenges! More will come in the blog posts! Stay tuned!!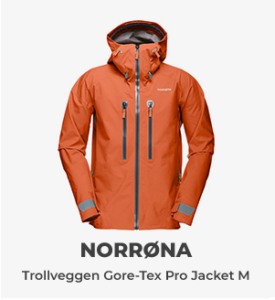 Popular tags