Hello again all friends! Last month I celebrated my summit at Everest on the 16th of May 2018. The celebration was somewhat special since I spent my time in Florence in Italy. I was happy to find a great gym in the middle of the old town.
Mount Everest – yeah, its such a great experience! Especially I remember the last seconds towards the peak. Chhiring Dorje Sherpa was determined to race in a somewhat slow jogging speed the last 40 meters and so we did connected with a 4 m rope to our harnesses. It was so fun and totally crazy! One day I might let you know why we raced together… The climb during the night, the challenge at Mushroom Rock and Step 2 are moments that are clear in my memory as if they occurred an hour ago. If you want to read about it, get back to my earlier blogposts from the expediton.
Everest is in my mind every day because there are still memories I try to understand from the expedition. One way to manage these memories has been to perform talks in different ways during the last year. When the audience asks questions that makes you analyze the expedition from new sides its so exciting. Mostly I have been visiting companies in Sweden sharing the experience and my view of what drives me to climb high mountains. One memory I often get back to is the two hour meditation in perfect weather 150m above advanced base camp at 6500m. I brought my cellphone with a great 2 hour playlist, my earphones with noice control and sat down on a big rock watching the clouds gliding over North Col at 7000m. The situation was so extreme in terms of something never experienced and so special, emotional and beautiful. No wind, blue sky, great physical and mental balance – total happiness and freedom.
Enjoy this video from my talk "Search for happiness" the last 8 months:
This isn't the normal feeling climbers communicate from Mt Everest, mostly because it simply doesn't sell very well even though it's the best you can experience. When we summited Everest we were 8 climbers at the peek and no line-up towards the peek.
Humans are strange in terms of what we think we want to hear. Ofcourse this type of news doesn´t sell very well.
Last days of media communication about Mt Everest is almost only about death and negative communication about the climbing community. It´s always a tragedy when people die in mountains an it hits my heart and reminds me about the choices I make in life. No doubt that things can improve in terms of security. Personally I would want to see an 7000m or 8000m requirement from both Nepal and China before for climbers at Everest. This would contribute to remove the most unnecessary deaths. During last years expedition my estimation was that 50% of the climbers weren't qualified that I met during the entire climb.
However, we need a more balanced communication copared to what media delivers today. We can´t eliminate all deaths every year but many of them. Climbing high altitude mountains will always encompass some risks that can´t be totally eliminated and that's a fact. We have to remember all beauty, happiness, learnings etc. that we experience during an expedition such as Mt Everest and balance this towards death. During my climb at Everest last year I encountered three bodies and not dead bodies all over the place as described in media. Trash wasn´t all over the place either. Stories of the past are rewritten to become true stories of today which is depressing.
We also have to remember all great environmental work being done currently at Everest in both countries. I remember last year when I met with TMA secretary Mr.Sonom from Lhasa when he visited our basecamp and we talked about the environmental challenges and what they had been working on during 2017 and 2018. Everest is cleaner today compared to earlier years for sure. The management of garbage can definitely improve and many initiatives are in movement. The challenge is that many cultures meet at Everest and have different views towards garbage management in their home countries. CTMA/TMA was considering several options for increased security also.
Everest is a mountain that takes and gives and everyone going there should be prepared for this and stay on the safe side with lots of planning.
I am currently into my final preparations for Mount Elbrus expedition in Russia taking off in mid june. This is something totally new for me. I am not sure what to expect so I have prepared for everything – cold weather, wind, rain, people of any kind etc. From Aconcagua I learnt not to underestimate any mountain – it was so cold at camp3 there. My body and head is now in great shape after a tough Everest-recover. During October-February things were really bad with lots of problems in muscles, tendons and connective tissues. I really couldn't figure out what was wrong which gave me some negative thoughts. But from March things improved with changes in my training program which also encouraged me and provided improved self confidence. Its amazing how the body mobilizes before an expedition. It's the same feeling I experienced before Everest and its so cool. Thanks to my PT´s Hernan Adriosola (gym) and Linda Sjölund (yoga) for great backgroundwork!!
My plan is now to send blogposts regularly during the expedition and deliver an ongoing expedition experience. And remember – its so fun to get a sign of life from home!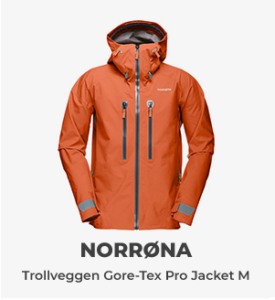 Popular tags