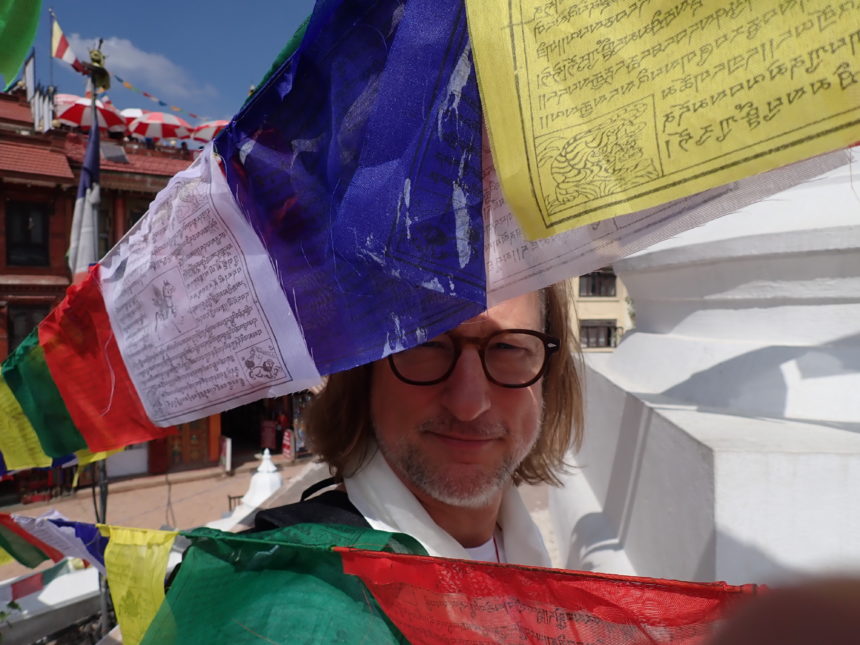 You always need a day or so to mentally land in the labyrinths of Kathmandu. Curiosity is the way of finding the backyards of the city. If you just walk where everyone else walks – you won´t find these. I have always stayed at the Annapurna Hotel and its like an oasis in the city when you need a break from the buzz. After all years they know me and my habits.
Eventhough both of us have visited the Boudhanath Stupa several times its still fascinating to visit this place. If you are fortunate to receive buddhist prayer flags as a gift you might know they have a deep meaning. One is that the colors red, blue, yellow, white and green prayer flags represent elements like air, fire, water and earth. There are many other meanings such as they also bring happiness which is one reason I am here! My personal view on happiness is that its origin is based on inspiration. When you´re inspired you can build your ambition. With ambition you become motivated to set goals and be able to scale them. In the end you achieve results and happiness which in these days in the world are the most important parts together. Operating a business by combining them will lead to success.
The real excitment was really the visit to the Lama – a tradition for all climbers to respect in my opinion. This ceremony is combined with drinking a tea with salt, sugar and milk which I kind of like a little bit. The photographer was working hard today for all tricky angels! I am trying to improve my technique with the support from Annelie. From tomorrow I am going to dive into the Olympus Mark II.
[mc4wp_form id="180"]
A visit to Chhirings home was also on the list of all activities today. I was so happy to meet with Pasang Diki´s cousin. Pasang visited my family in Stockholm for three months two years ago. Unfortunatelly Pasang was up in Rolwaling and Beding to take care of her tea house. As we sat down in the living rooom for some more tea, and coffe, we recognized an old photo from 1955. It was the Merseyside Himalayan Expedtion in 1955 with Alfred Gregory and Pem Phutar Sherpa. Chhirings father and actually his hole family has a very long history with arranging Himalyan expedtions. Allready in 1955 they got the best recommendations from Liverpool. It´s not different today – the family is the best in the business of mountaineering!
Tomorrow is our flight to Lukla. But, since Kathmandu airport is being rebuilt the domestic flights are four hours of driving from Kathmandu. From earlier experience I know this means adventure for sure. Let´s see!
Have you thought about your habits and when you should or shouldn´t let go of them? I thought this would be an interesting topic to nibble through during my first trekking distance from Lukla to Namche Bazar in two days. I will keep you updated in my findings, I am sure my buddy has an idea about this also 🙂 –  I´ll be back!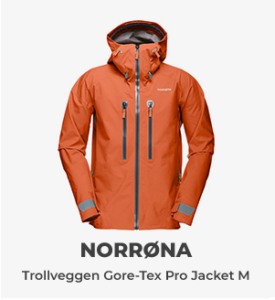 Popular tags