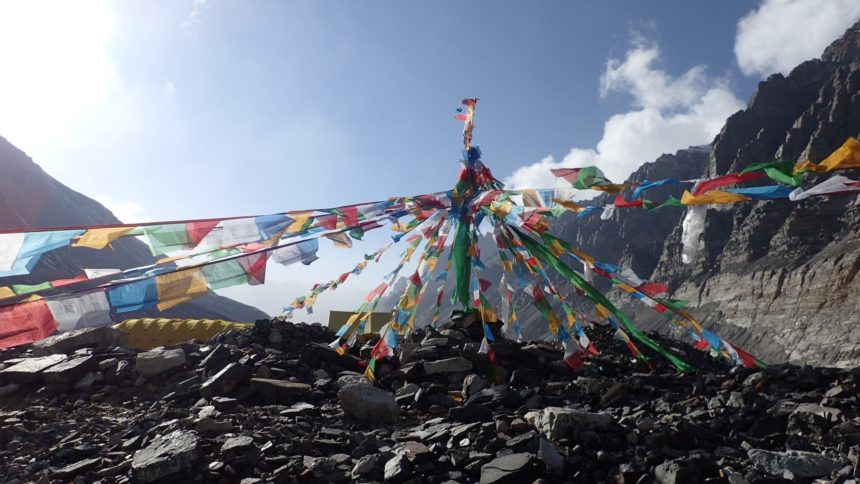 Hi all friends! It's not easy keeping satellite technology working in this environment. I had a power supply problem for six days – but the blog posts have been written and the camera is hot! So, I will publish three posts, one per day in order to get on track again! You will soon find out where I am today!
We needed six hours to trekk 11 km up to Interim Camp at 5735m. The weather was just great this year with blue sky, good wind and temperature. It was a great asset to me knowing especially the track during the last hour because it's tough and when you see the camp you easily get fooled and think you're done in 15 min and it's still an hour to go through due to a big valley in the glacier. We had more water in the glacier river this year which made the hill through the glacier slippery.
First we planned two nights in the camp but ended upp staying three nights due to weather conditions. One night we had lots of wind and snow and we had -10 in the morning. This is when you pull out your skills and stay close to your own body reading everything. This is a place with no escape, you have to fix what's wrong immediately.
One kitchen boy became altitude sick at ABC and had to be sent down in BC for rest. A second kitchen boy's mother past away home when he was in the camp. I won't write about his reactions with respect to him but I was very touched by them. The Sherpa team supported in the best way but the only efficient activity was to get him down to BC and to his home village asap.
Daily we test our bodies with a trekk to 6000m which is good for our acclimatization. Every time we do this our bodies get better acclimatized.
Interim Camp is a special place because it's so obvious you are sitting on top of a gigantic glacier with probably 100m of ice under your feet and 300m wide. During night it makes noises in terms of cracks. These cracks in combination with the rockfalls can sometimes make you stay awake. The yaks sleep very close to our tents and the only thing that at night would make them lift on the head is me creeping out of the tent for a pee. In the darkness small lights like tiny lightbulbs appear in the yak eye reflection of my LED-headlamp. They don't seem to be bothered by the cracks and rock falls, but my little activity makes them lookup.
Soon- next step Advanced Base Camp!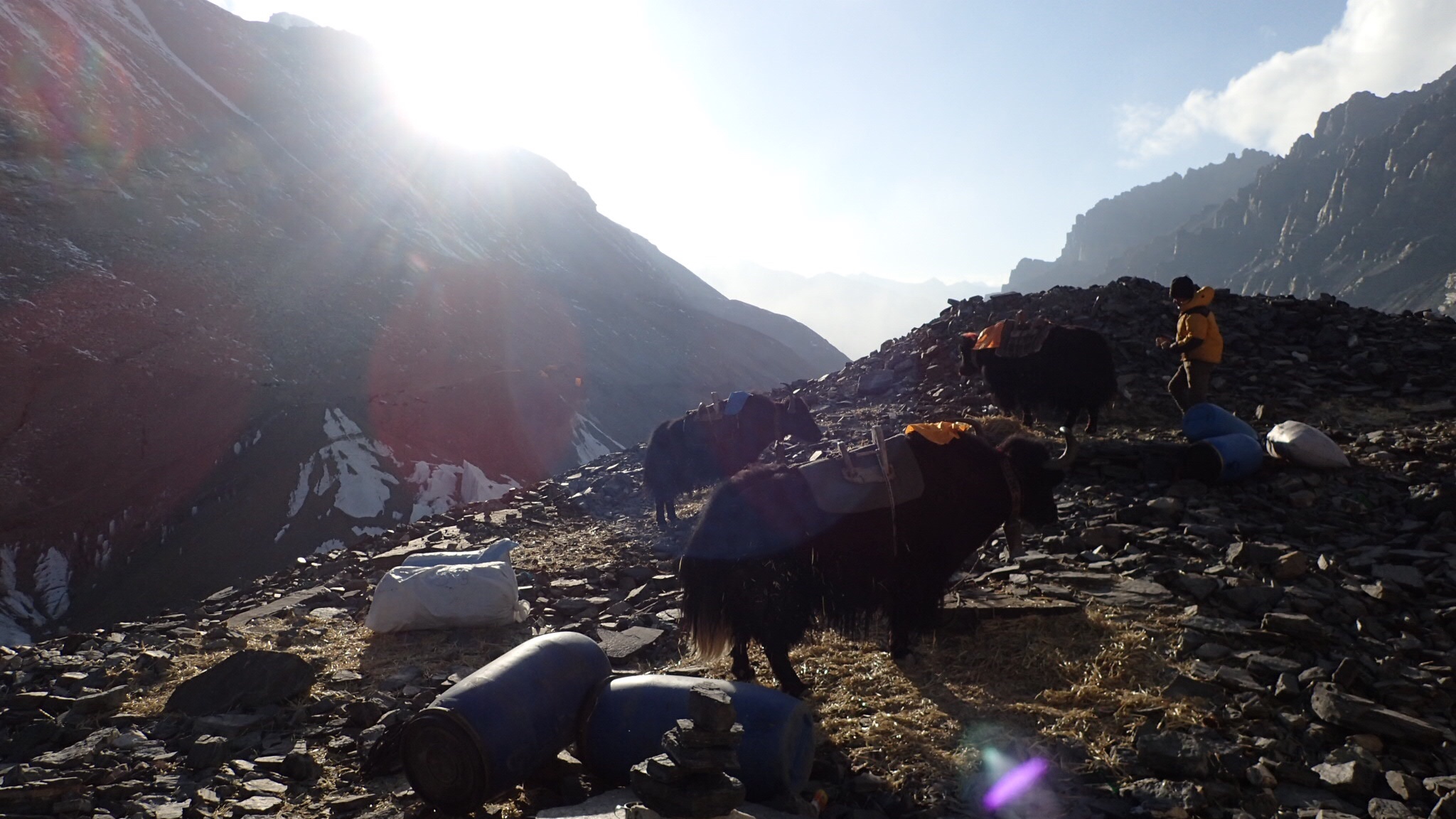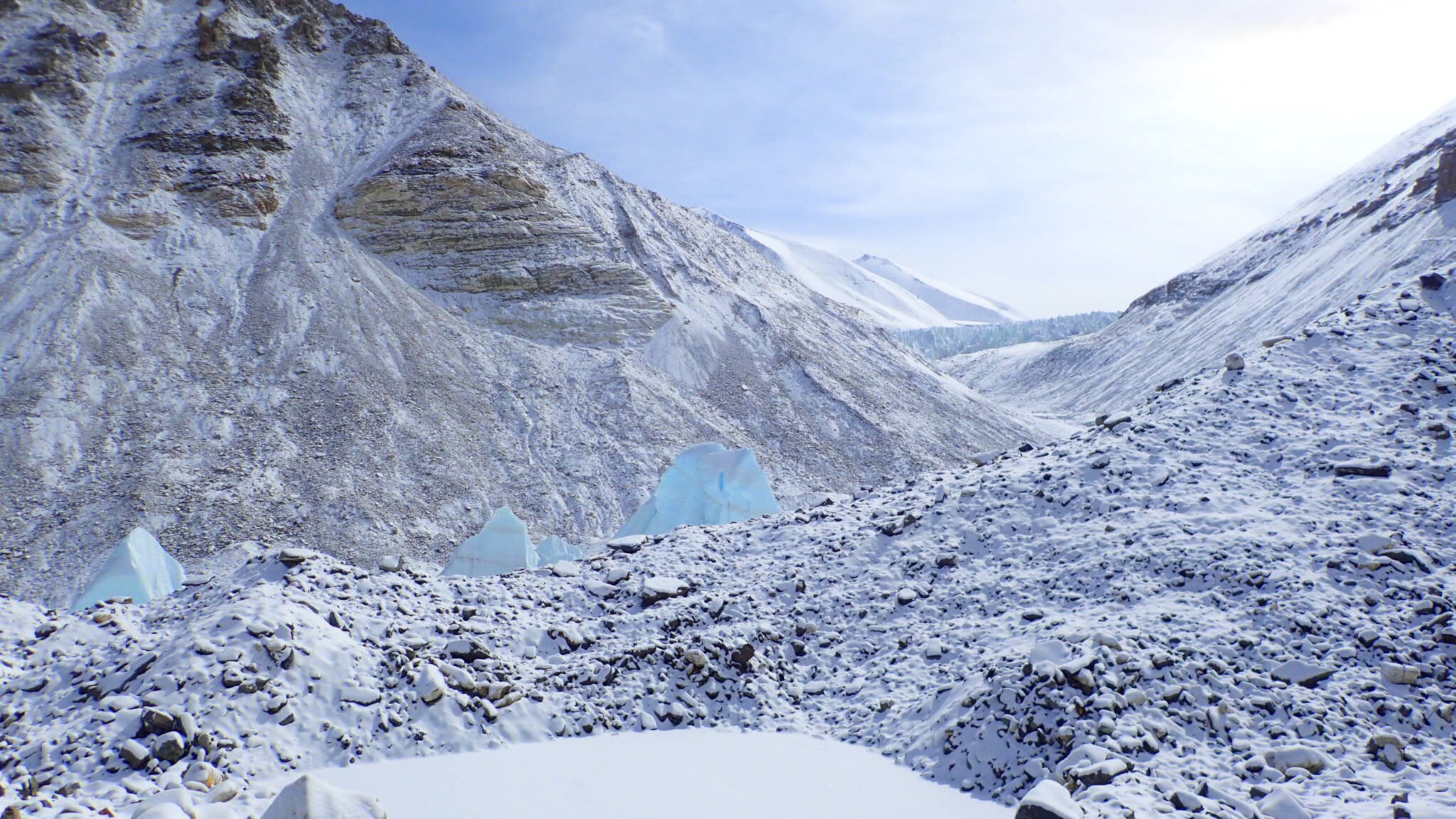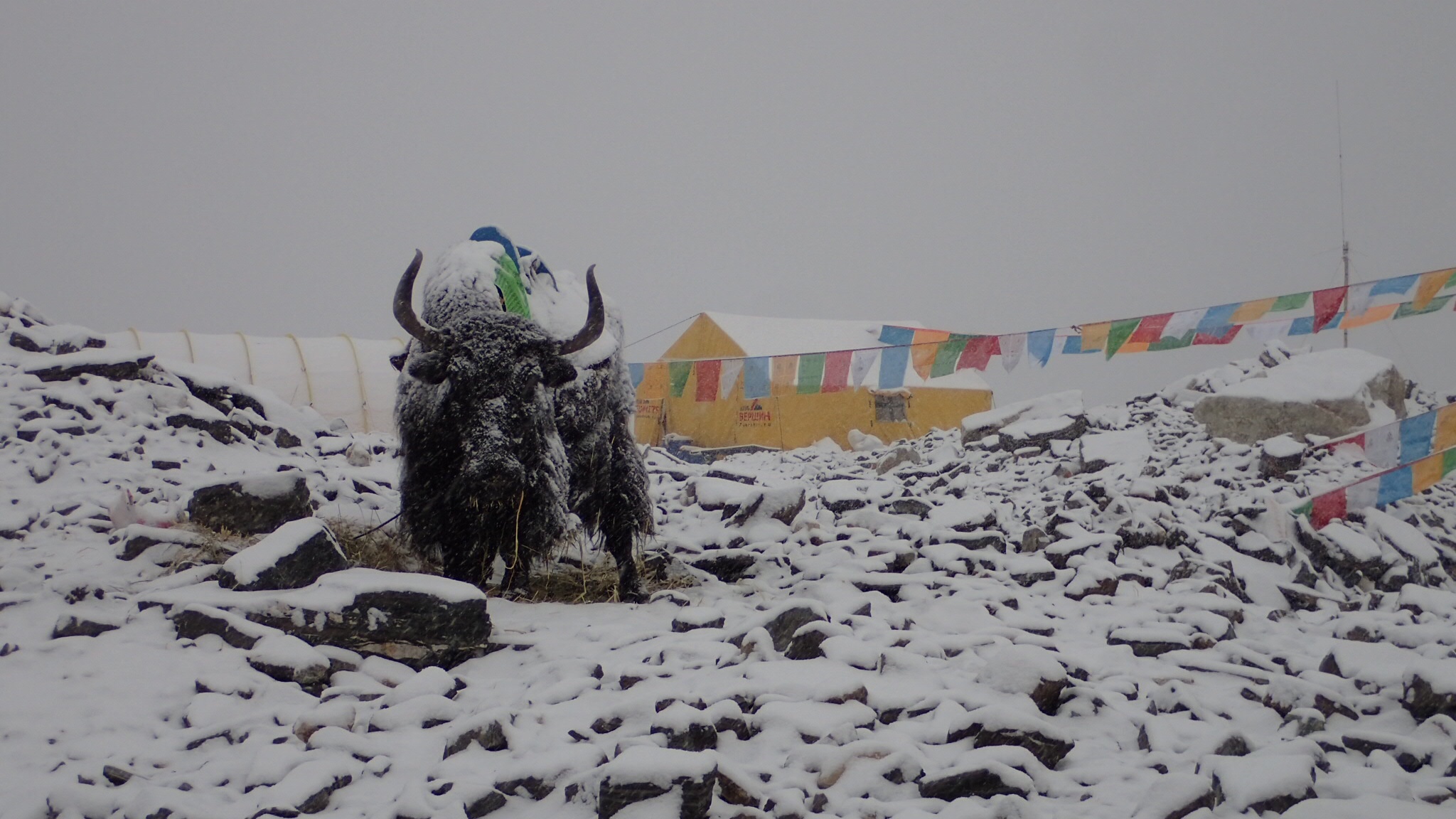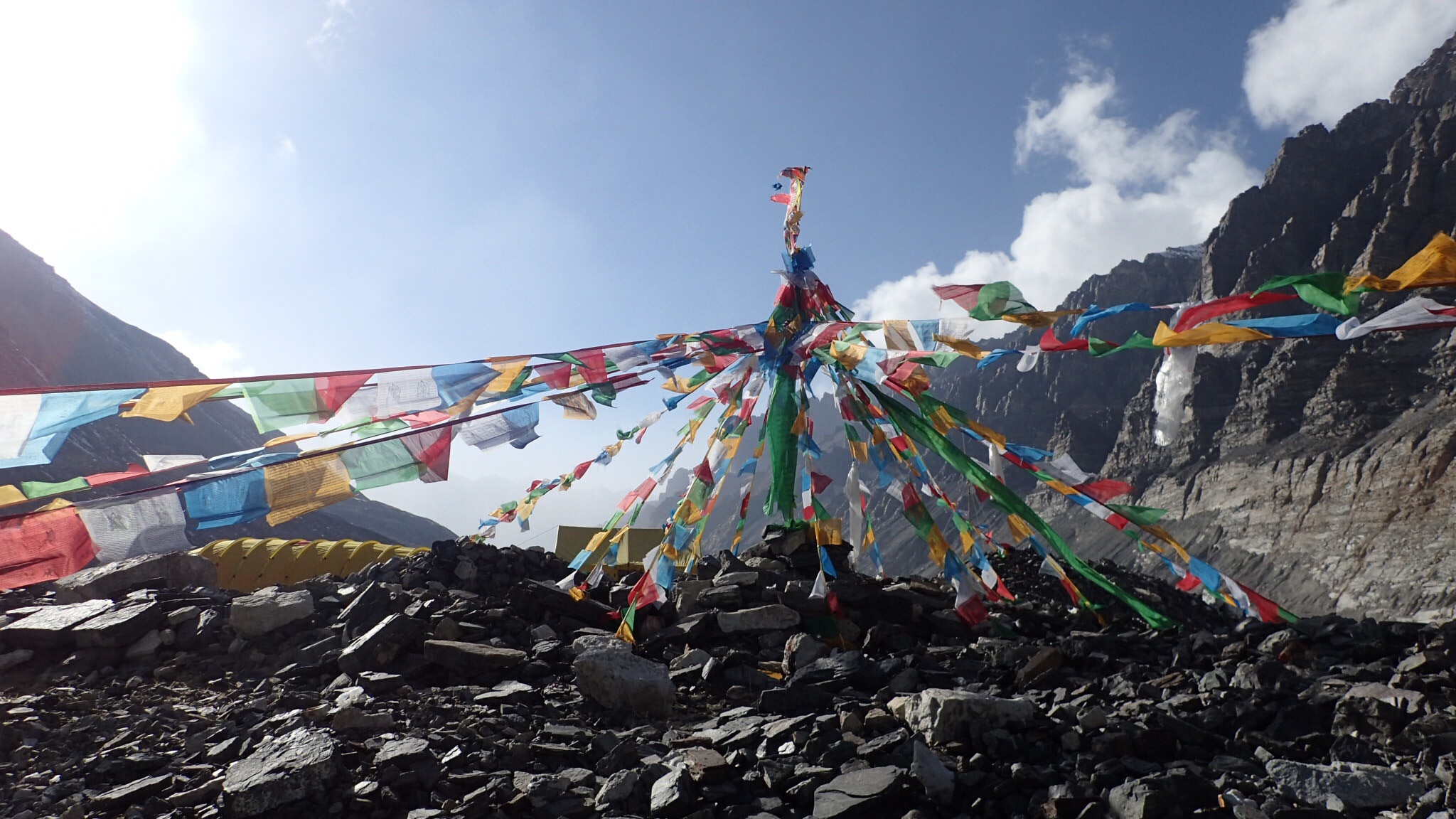 Tags In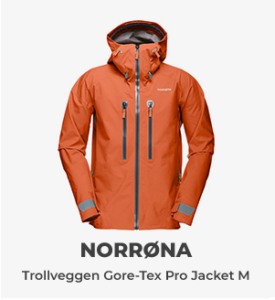 Popular tags