This year Lhasa was much warmer and spring has arrived with some great weather. Last year I visited the Potala Palace and this year I could focus more on the details of the palace. The history is very old and understanding the connections between expressions such as buddha, lama, the gods, protectors, reincarnation etc. makes you sometimes confused even though we have the best guide – Chhiring! Sunday morning we walked around the old town of Lhasa and this is when you can experience lots of prayers in the streats. The tibetans are rather tolernt to me taking photos but I try to avoid getting to close sometimes.
Still visiors from western countries are rather unusual in this city so everywhere we turn up people tend to smile and laugh a bit.
[mc4wp_form id="180"]
Compared to last year even more construction projects seem to be going on in Lhasa. The population must be exploding in this city. Building cranes can be seen in all directions. Today the city has 400.000 inhabitants and is growing.
I wanted to understand what a Lhasa supermarket looked like so I went for a visit. I was aware of that this wasn´t the ordinary style for all people but it was still interesting to see the offer of products they had. The fruit and grocessery department made a large impression on me with all things I haden´t seen before, In some way people seem to have money in this city. Its very common with expensive cars both from China and imported brands. However the contrasts are large. Turning around the corner to the next block you suddenly meet a poor old lady asking for help. But compared to Kathmandu the city is clean, has a structure and there is a precense of security everywhere – which I wont comment in this blogpost. One experience I made this time is that almost all motorbikes are electrical. This prevents polution in the city. You can see all types of motorbikes and they carry almost anything on these bikes – family, beds, grocesseries etc. Its amazing coming from Stockholm where you hardly find any electrical bikes and we consider ourselves to be environmental…. This should be the place for Elon Musk to visit. The precense of electrical powered vehicles is clearly a strategy in this place. Actually, I am reading a book written by Ashlee Vance about Elon Musk on this trip!
In Lhasa we had lunch with the representative of the Tibetan Mountaineering Association – TMA. They manage all permits for the mountains in the area. This year 150 climbers and 150 Sherpas and staff have been granted access to Mt Everest. It's about the same as in 2017. The largest team is from India in terms of 50 climbers from the Indian army. Four climbers are from Sweden this year.
Today we left Lhasa after two nights and we are heading towards Xigaze. We are on the G318-road which connects Lhasa with Kathmandu over the Himalayas. In a small village we found a fantastic little restaurant and I joined the chef in the kitchen!
Some photos from Lhasa together with the sound track.
Tags In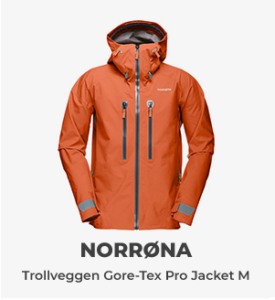 Popular tags