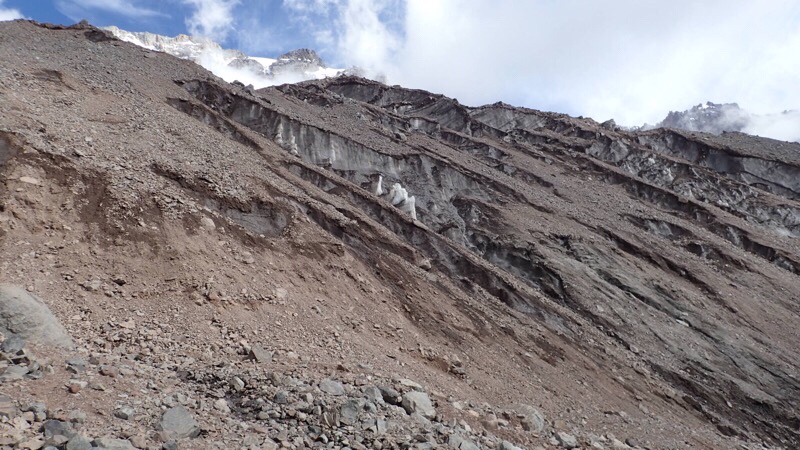 We stayed one day in Base Camp before our first climb up to Camp 1 yesterday. This gave us some acclimatization and lots of energy. The weather was great but extremely strong sunshine.
We carried 20kg each during the climb and most of the weight was our food for 7 days. It was a tough 800m climb during 7 hours through lots of rough rock and glacier ice and snow. I had some light headache but it was due to lack of discipline with my breathing which annoyed me a lot since I have been training this. It went away later. At one point we had lots of exciting small landslides passing by. According to Gabriel, our guide, it's due to last years weather conditions. The mountains have lots of loose rock so we have to pay attention to the bigger rock falls. Passing by the "English Glacier" was an experience. It's not a place to go to since everything is moving and it looks kind of angry. We traversed towards a smaller Glacier before we reached Camp 1.
When we move to Camp 1 on Wednesday we will bring our personal equipment for the higher camps. We are a team of five including one porter carrying the tents.
[mc4wp_form id="180"]
Once we stay above 5000m we will spend some 7-8 days in Camp 1,2 and 3. The summit day is planned for the 18th to 20th of December depending on the weather conditions. The big challenge is between Camp 3 and the peak with almost 1000m at high altitude. Currently we have windspeeds of up to 100km/h at the peak and our plan is to find the best weather eye condition for the summit.
• Base Camp: 4200m
• Camp 1: 5000m
• Camp 2: 5500m
• Camp 3: 6000m
• Summit: 6962m
What about my bag? It arrived today with the mule so I'm so happy about this! This makes it possible for me to prepare my personal 20kg bag for tomorrow's camp 1 climb.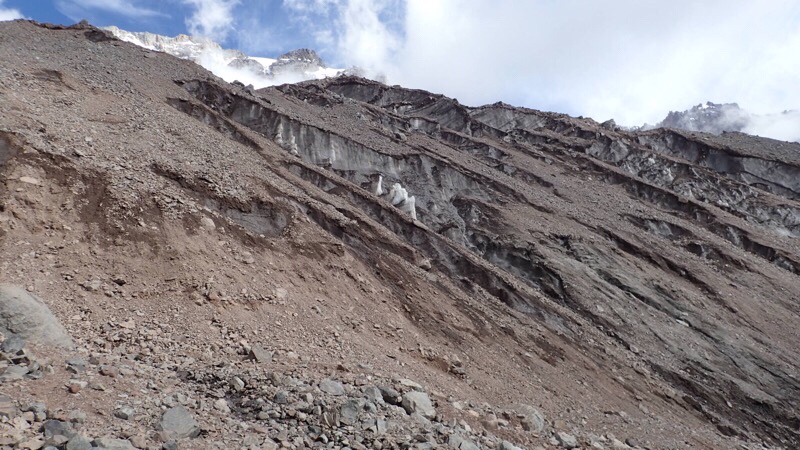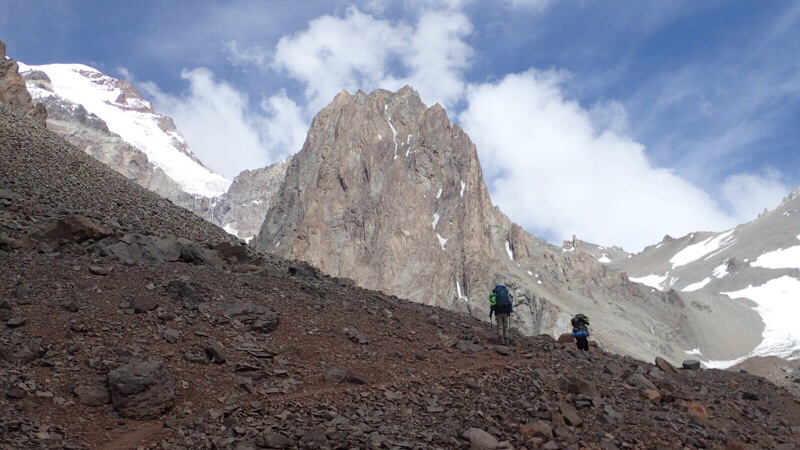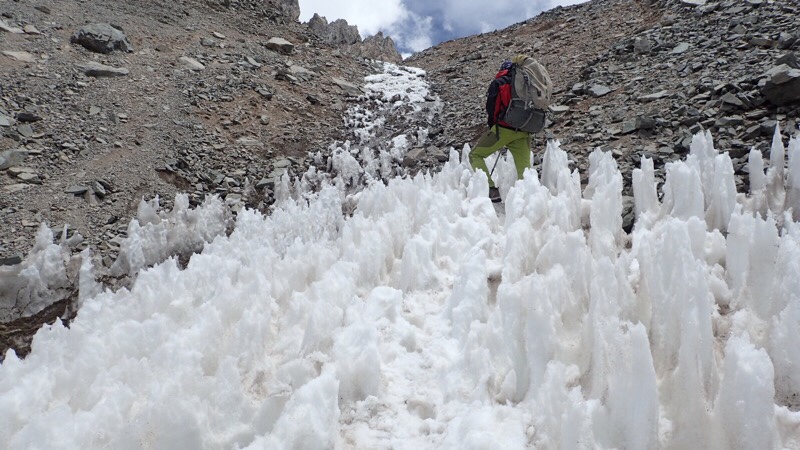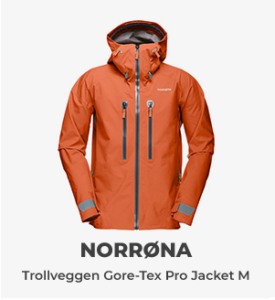 Popular tags