Yippiii – We Summited Aconcagua in perfect weather conditions! A 360 view of the entire mountains around Argentina and Chile could be viewed in sunshine, -7degress and winds up to 40kmh. The Aconcagua peak is a flat 100x50m area with steep edges all around. The south peak is just next to it but not many go there due to the complexity.
It was a great climb with eight hours up and five hours down to Camp 3 and partly in darkness. We returned to Camp 3 at 6PM totally exhausted and fell into the tent with everything on for a long sleep – no toothbrush yesterday!
The summit can be divided into three parts:
[mc4wp_form id="180"]
1. Camp 3 to "White rock point" where we started using the crampons 6400m
2. The traverse to the "Cave" where we prepare for the last climb 6800m
3. The final climb to the Summit 6962m
The last part is so steep and with gravel, rock, ice, snow in a mixture and it's easy to make mistakes especially on descending. This is also where the accidents happen. During our summit we had three people getting into serious situations. One Indian guy continued his summit even being two hours late for possible return. The Aconcagua rescue team found him at 2AM with no headlamp at White Rock frozen, but live. Our team took care of a Canadian girl that was totally dehydrated 150m from the summit, she couldn't talk and was dizzy. Our guide Gabriel roped her down to Cave point where we could get her in shape during an hour, she was ok in the end. One Japanese guy fel upon descending from the peek and broke his arm. In total 15 climbers summited successfully yesterday. 30% of the climbers reach the summit according to the locals here. I couldn't stay out of thinking why these accidents happen at Aconcagua so I started asking the locals.
We were very thorough with our weather planning and adapted to changes all the time. We could see individuals summiting the wrong day despite weather information available. Some started early with winds at 75 kmh hoping for better during the day. Lack of experience is ofcourse also one factor. Most climbers today have enough equipment.
Aconcagua has a reputation of being an easy mountain to climb because it's not technical. This attracts and gets the wrong people to the mountain. A frustration among guides is clients not being honest with their skills and medications.
My view after the summit is that it's a demanding mountain that can be extremely cold with the wrong weather. I am so happy to have taken the 360-route since it provided the perfect acclimatization step by step. The track is also so beautiful. The route was my summit at al time.
The day after our summit day Aconcagua Camp3 showed a different face with 75 kmh at 4AM and things were very cold again when we prepared for the descend to Camp Plaza de Mulas at 4389m. I had a hard time keeping hands and feet warm when we packed tents and equipment. We managed leaving fast.
Two days to go now during our descend from Aconcagua.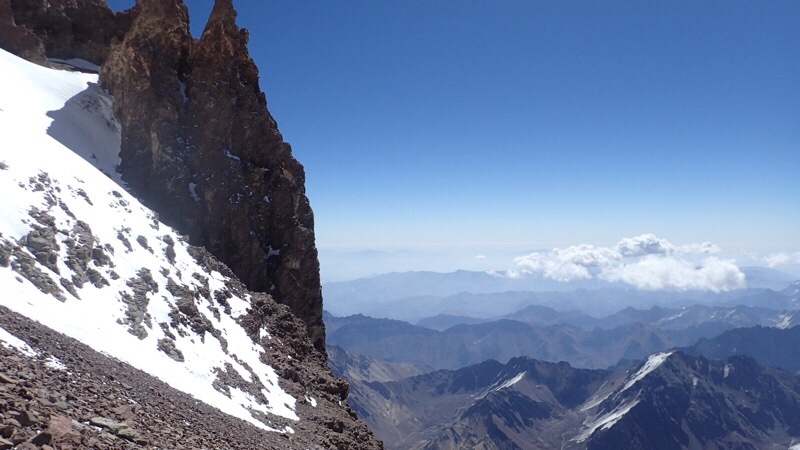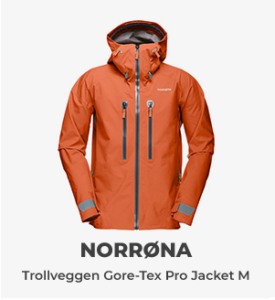 Popular tags