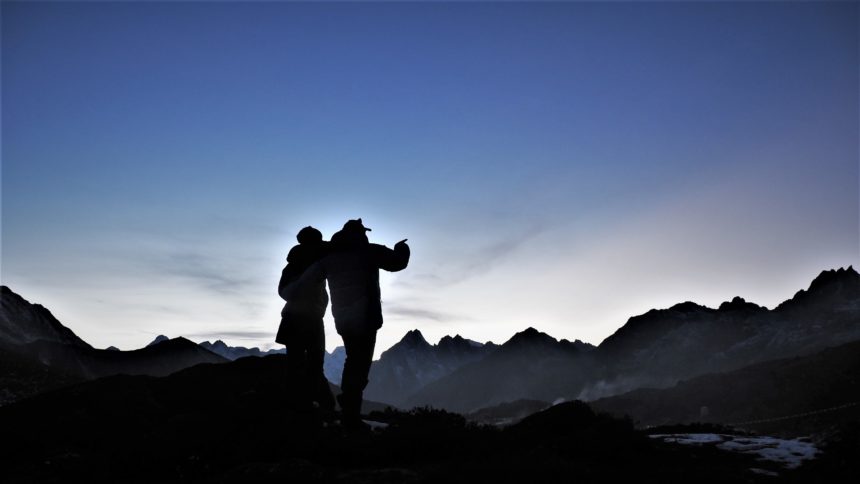 Last week someone in the gym asked me "are you the mountain man?". Haha, I didnt know that was my name…but, ofcourse, I was a bit flattered from the remark. The next question was "and why do you climb high mountains, must be dangerous?"
My direct answer was that mountains are so beautiful and I like pushing myself out of my comfortzone". During the remaining training session I felt my answer was insufficient, it wasn't a proper answer.
Why am I so passionate about "these mountains" and getting out of my comfortzone and freezing like hell in my feet sometimes! So, I decided to dig deep into this and it wasn't that easy! Below are my personal aspects but in the end I have experienced other mountaineers sometimes having a similar mindset.
[mc4wp_form id="180"]
I think there is a strive for some people to often be curious by standing on top of something and thereby seeing things from above and in a different context. Maybe it's also about doing things in a different way. I've been an entrepreneur all my life and my mindset isn't about repeating things – I want to do it in a different way compared to others, hopefully better. It's probably one way to gradually find your limits and move out of your comfortzone and satisfy my curiosity. I´ve felt this since young ages.
High altitude mountains represent a challenge and most important – they are so beautiful of course. You always seek to conquer yourself based upon curiosity with the big mountains as a tool. In weather changes they are alive and change very fast. They aren´t always accessible, you have to adapt and read the mountain and finally take the opportunity. You can challenge them but with awareness of your own vulnerability.
In today's modern society with overflow of everything you have most things you really need, they are almost always accessible. With this environment I believe it's difficult to really understand what you appreciate and love. In the environment of high altitude mountains with a harsh environment, it's much easier to clearly see what you appreciate, what you dont need and your own strengths and weaknesses. You get rid of bad habits that you dont have access to and when you get home again you dont have the need for these bad habits. You learn, experience and feel your own vulnerability and face it without any excuses – you deal with it when your feet get frozen, your face becomes hard, feeling unhappy etc. You have the environment  without distractions where you get to know other people in more depth and build stronger relationships between friends. You get access to the true personality and identity of people during long expeditions. I find it difficult to develop my identity during normal conditions. You don't clearly see your own strengths and what you love doing in today's society. Stepping outside your comfortzone makes you more clearly see this.
Your physical and mental state changes as you approach higher altitude. You explore your body in new ways since the extreme outer borders are being approached. This simplifies understanding the normal state of your body which is more difficult in normal conditions.
I take my time developing my thoughts, reflecting about happenings in my life, aspects of decisions I've made or need to make, thoughts about my future etc. Yes, you can spend an hour or so thinking about this at home but you gain continuity, quality and depth in the mountains. The views of high majestic mountains makes you focus on the big picture and not the small details which only disturbs the thought process.
Don´t worry, you laugh alot in mountains, probably due to less oxygene also. But remeber that everything is dependant on who you climb with. I have learnt that you need to love your friends naturally for all above to happen. Therefore you need some leven of self compassion.
I gradually become a better climber if I manage and take the opportunities arriving in this special environment. I also have the opportunity to develop my self leadership and leadership skills from many perspectives. I've done many observations during my expeditions that I benefit from in my ordinary job as a leader.
Comments?
I selected some images from my latest expedition to Ama Dablam, just in case if you became bored from this story 🙂 . Images with lower resolution are take with iphone of some crazy reason. The other ones are with my Olympus OM-D E-M1 Mark II. Its just a pick from different parts of our expedtion and moments that mean alot to me.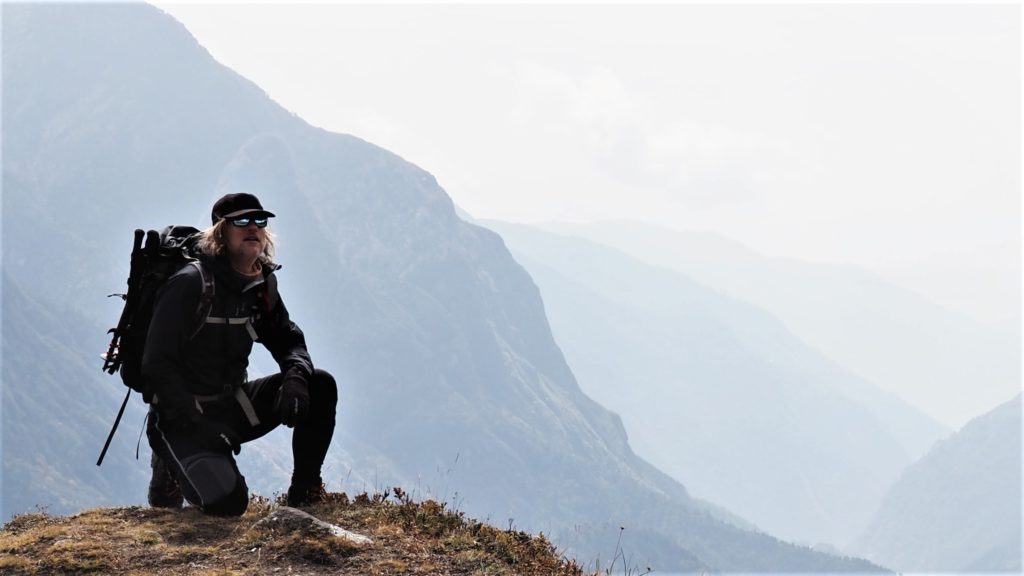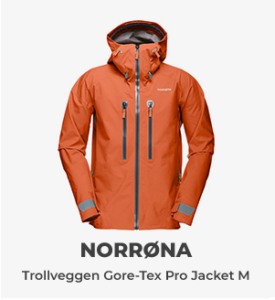 Popular tags