Already in the 70's when my parents lived in Vienna and my interest turned towards mountains which were close. We spent many days in the Austrian Alps. Many years later, in the 80's, we moved to Tanzania for 3 years. Of course, we often passed Kilimanjaro in the Land Rover on our way to Serengeti. My parents who also had an interest in adventure in themselves drove on and were curious and I just followed. The first hike was done by myself and I carried my watercolor equipment and painted at Mandara hut. Then we went down again but the mountain made a strong impression on me. So we turned back to Moshi and made a real expedition. The expedition was not very well planned, but we found a local climber, hired some jackets, socks, sweaters, boots and started climbing the mountain. We saw no problems, not even the altitude sickness and its risks. We didn't know anything about acclimatization. Some climbers we passed didn't feel so good but neither of us saw the problem, so what! The top attack was made at 1:00 from Kibo Hut and we reached the top and saw the whole of Africa in front of us at 7:00. It made an impression that did not disappear. The whole climb was 5 days up and down. A useful homework was not to compete with the Norwegians at Kilimanjaro because it hit me bad during the peak race. During these years, living with adventure as a lifestyle was a part of life, regardless of the current war in Uganda, overloaded propeller aircrafts in the jungle, river crocodiles looking for breakfast, lions who liked us, malaria, sharks at the reafs etc. Life went on, career after KTH , met my with Karin, children, house, etc. We have had fantastic years but the space for adventure has been limited. The years go by and you live in a focus on building the infrastructure. One day you look, at the age of 50, and wonder what you want when all the material happiness is in place and you realize that life is not unlimited. Sometimes a push is needed to make it happen, and to me it became explosive with everything at once and that's what happened.
I visited our office in Gothenburg
I visited our office in Gothenburg for two days. When the train was just about to leave for Stockholm, a beautiful girl came up who had booked the seat next to mine. She was sitting with headphones on and a Mac was running as well that took all her focus. So, we were sitting there working without saying a single word to each other. In the end, I just could not accept it and looked to the right to get attention and get in touch – Well, what are you working with? The answer came smoothly, clearly and proudly "I'm a professional adventurer". My thought was – awesome – what do you do? How many such can be found in Sweden? So what's your name? Annelie Pompe was the answer! I recognized the name but it became even more clear when Annelie told me what she was doing – How! It did not take long before we got into Kilimanjaro, life issues, coaching, questions about risk taking, etc. It took half a year before the contact was resumed and then there were some emails before we finally met in Stockholm. Annelie told her plans for a charity project in Nepal and her commitment to expeditions.
September 2015
In September 2015 I met Expeditionsresor with Ola Skinnarmo and Annelie told me about their travels and the adventures they offered and then I was totally absorbed by the idea of a proper expedition. The heat was on – I immediately signed up for two expeditions the same year: a climb to Everest Base Camp in October 2016 and one with Annelie's own charity expedition to Rolwaling in April 2016 with the peak of 5630m (Yalung Ri, Nepal). During the October expedition I got to know Robin Trygg also. So, I was stuck with high altitude mountains and it will go on.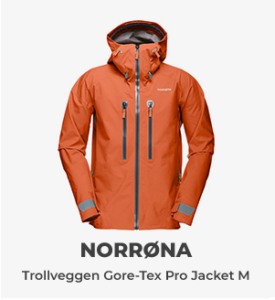 Popular tags