We spent one night in Xigatse mostly to acclimatize to our new 3750m altitude. We had some time to visit the Tashilumbu Monestary in Xigatse and it's something special. It's so beautiful in the springtime when the cherry blossoms are just about to show up.
I joined a group of Chineese/Tibetans in the morning that were into some kind of excercise with music. Young, old, ladies, gentleman, children all together doing something together – it´s a great way to start the day. I wonder if that would work at home? Doing so pulls attention and very soon people were laughing at me, but who cares – everyone seemed to be happy. They understood I had hard time with my body coordination (no photos this time.. 🙂 ).
Driving through Tibet is an experience. Traffic is sometimes heavy and driving is more about using the horn and not using mirrors. The valleys look rather dry and sometimes small tornados can be sighted amongst sheeps trying to find some food. It's seems to be a tough environment to live in, just by observing homes and villages we pass by. Everything seems to be about agriculture and construction of buildings and roads.
[mc4wp_form id="180"]
The drive over mountains, valleys finally got us up to an altitude of 5248m (Gazola Pass) which is the highest point before Everest Base Camp. You can hear the car engine having a hard time with less oxygene. We do also feel the altitude since we climbed very fast. The Gazola Pass is the entrance to the Qomolangma National Reserve. The weather at this point was slightly cloudy and a temperature of -5 celcius. This place seems to be cold every time I pass by. Even the dogs that stayed there last year had pulled out.
We found a small hotell in Xegar where we will stay two nights for some acclimatization with climbing. The climate is getting colder now. The first feeling is when you feel constant cold but it's normal and you get used to it as a normal condition. My room had 10 degrees and outside we have approx -5 and just a little snowing when we arrived. Today we had a typical Tibetan Hot Pot food which is spicy with some great local taste.
In Xegar it was time for our first real testclimb. We made a 500m climb to a peak nearby at 4750m. It was so great to feel my body in action after all traveling. This is the time when your senses listen to every little signal in the body. One year ago I viewed out into the Tibetan mountains beyond Xigatse and at the same place and felt very strong emotionally in this moment. So much has happend during one year and now I on the way to Everst again. It feels to have left both family and business at home but this is just awesome and has to be done! It felt good and it was great that Chhiring planned for the same peak as last year so I could compare. Everything was better – breathing, performance, muscles, mindset – so I´m a glad chap today!
Have a look at the last days photos together with the sound track today!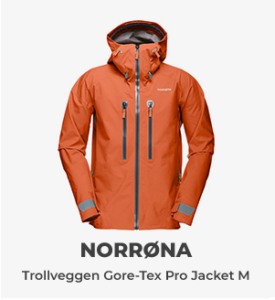 Popular tags