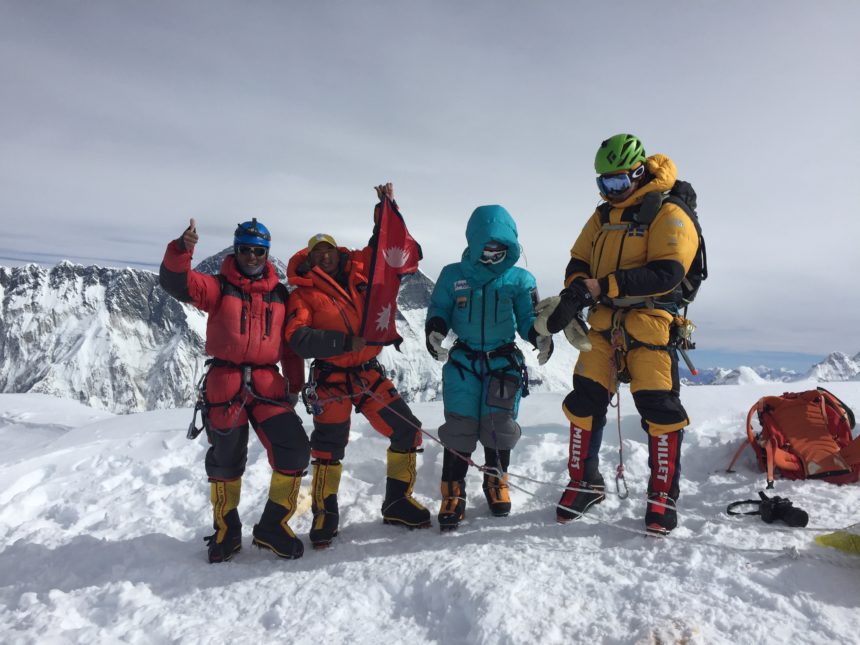 Sir Edmund Hillary said "It is not the mountain we concuer, but ourselves". This is very true in terms of my experience at Ama Dablam.
Climbing one of the most beautiful mountains in the world showed out to be a larger challenge than I expected. During the last days we have experienced seven rescues by helicopter and one of them almost could have killed the rescuer himself in front of my eyes. Rescue operations at high altitude are extremely complicated since everything is steep at Ama Dablam. I met with two helicopter pilots in service here in the Sagarmatha region. Most of their rescues are at Ama Dablam. Climbers get snowblind, break legs, get altitude sickness etc. This doesn't mean this is a dangerous project. But, you have to plan and we aware. Unfortunately some climbers enter this environment without the necessary mindset and skills.
We started from Camp2 – 6000m, at 23:00 the 28th and summited at 08:00. Down to Camp2 by 15:00 the following day, so we made it in 16hours. The challenge is the mix of climbing and keeping high security at the same time. I remember one situation when I was in the process of balancing a 50cm snow ridge and had 300m below myself on each side and suddenly a rescue helicopter flew by above my head. I just had to stop and redo the activity. It required total focus even with my security rope – who wants to fall 5-8m and spend the time getting up again?
[mc4wp_form id="180"]
Ascending at night is a mysterious experience together with the mountain and other climbers. Occasionally we didn't climb together since we had different circumstances that impacted our capacity during the climb. Also we had different Sherpas that we climbed with. I climbed with Kilu Pemba Sherpa and Annelie with Chhiring Dorje Sherpa. Both are extremely experienced and Kilu has seven summits at Ama Dablam. Our ambition was to summit together which eventually also happened.
Ama Dablam can be divided into a couple of different phases from a climbing perspective: Base Camp, Camp1, Camp2, Tower, Mushroom rock, Ice climbing at a Dablam and ultimately snow climbing towards the peek.
Summiting at Ama Dablam was emotional to both of us. Annelie had a lunge infection to fight against and I had an energy drop that needed attention. We decided to summit together and so we did which in the end was a wonderful experience. When we walked the last meters towards the summit we could see most peaks in the region including Mt Everest which always stays in my memory. The peak isn't very large so today I understand why a flight with the paraglider was to early for me. It's so fascinating to stand on the 6848m peak. Watching down to the Pangboche village like from an airplane is so great. Both of us new very well that the big job was ahead – going down.
The descending part is often the most dangerous activity during an alpine expedition. During the descending at Dablam an entire anchor to the rope got loose and I fell down some ten meters before the next anchor picked up the load. These things happen but still you get frightened at steep mountain walls covered with ice and snow. Naturally you try to secure your position with an ice screw but this can become tricky when you have some 15cm of snow on the wall.
Our energy resources were emptied by Camp2 and that's where we decided to spend the night before descending towards Base Camp on the 30th of October. The last night in higher camps is when you only want to get down. Clothes are moist, frozen, you're tired, less appetite, haven't slept very well etc. This is when you need to see things from a positive side, that develops you.
Of some reason people often recognize strange dreams at higher altitude. So do I sometimes. I rarely share dreams mostly because I forget them when I'm awake. The first night back in Base Camp was really the night when my brain went crazy in dreams. I descended from the peak and could see the mountain like a coral reef. Ama Dablam looked like in the movie Avatar. Camp2 was like the floating Islands In the movie. I occasionally also flew my paraglider instead of climbing. I also remember my climbing mate suddenly taking a surfboard over the ridges during the descending. Well it was so strange that I made some notes when I woke up in Base Camp.
So, did I conquer myself? I think I was in charge of my body at all time. Insights from Everest have learnt me alot. Ama Dablam was is very seductive and you have to be aware and vigilant at all time. My partner Annelie is a great inspiration and we had lots of fun together with our Sherpa team at Rolwaling Excursions.
I've become a better climber, more durable and more ready for the next step. Again – Why not higher?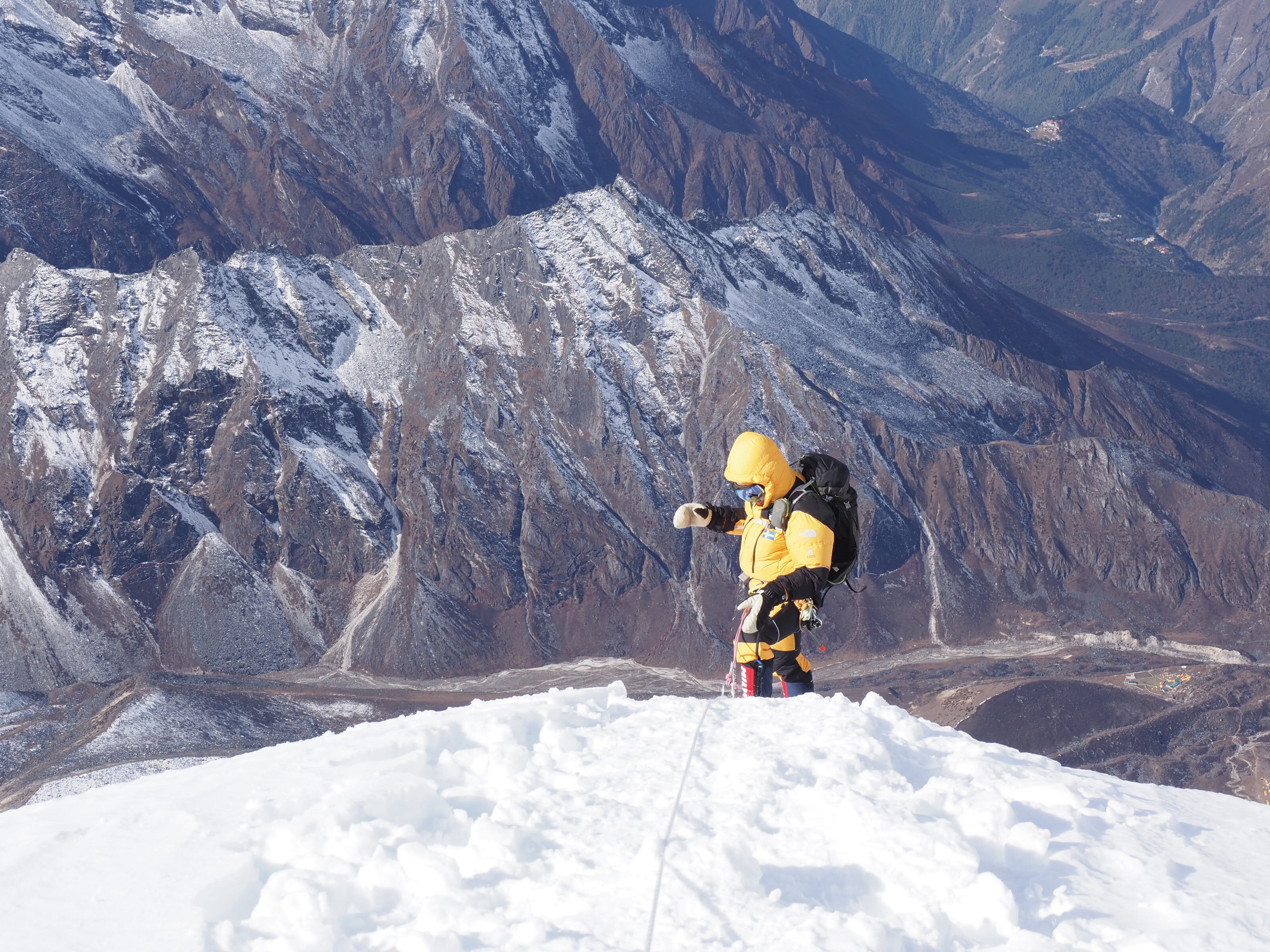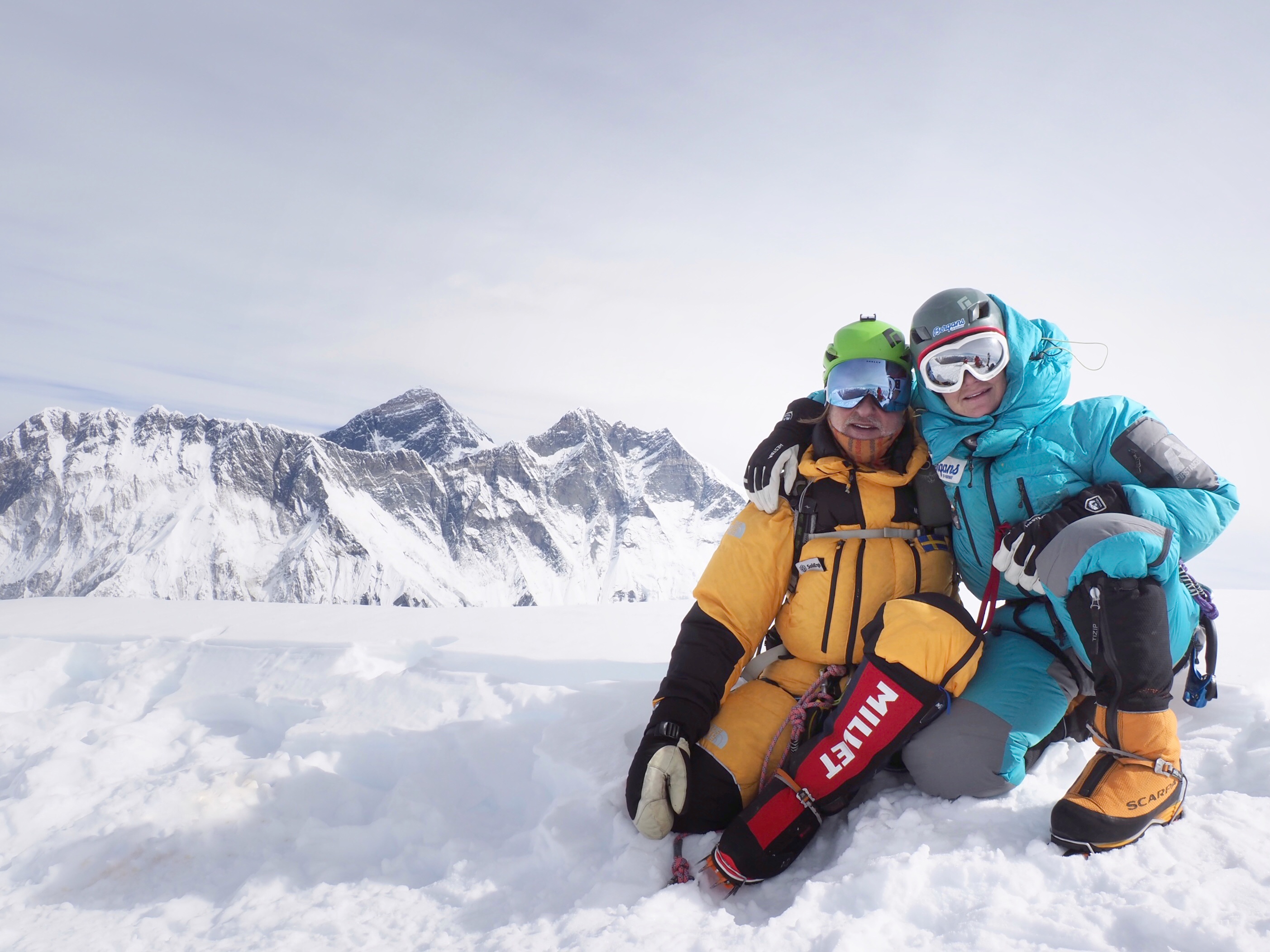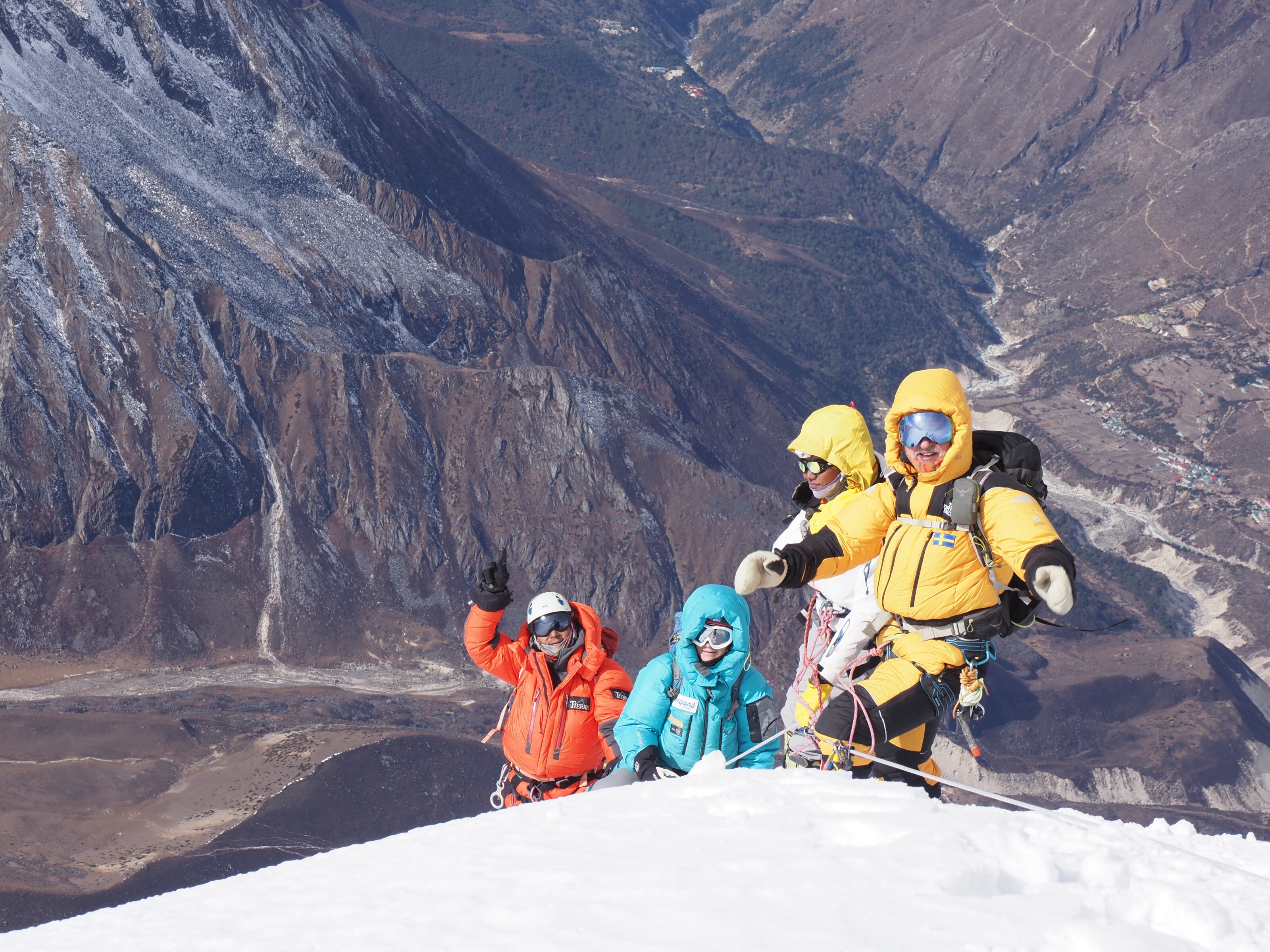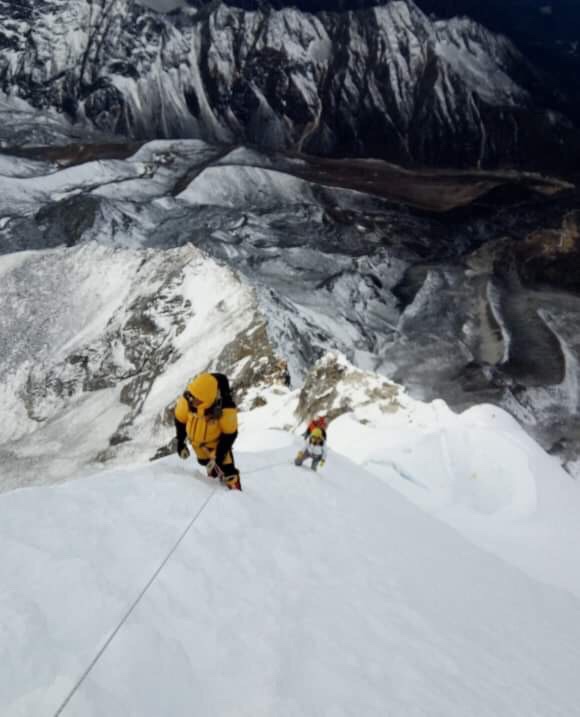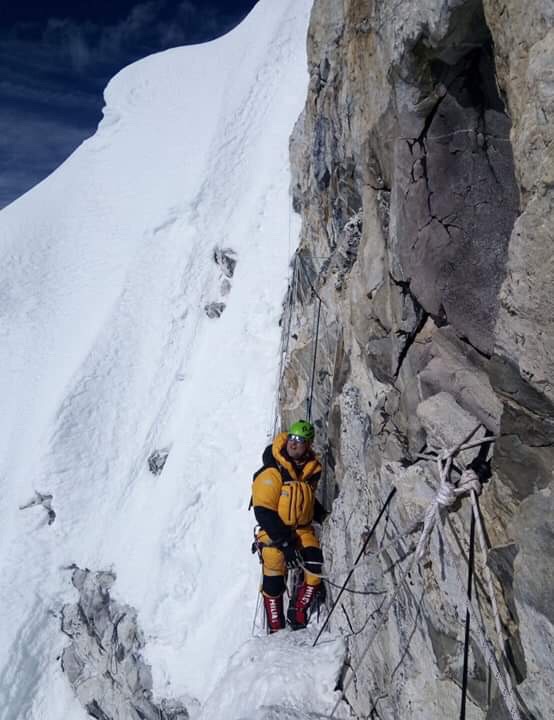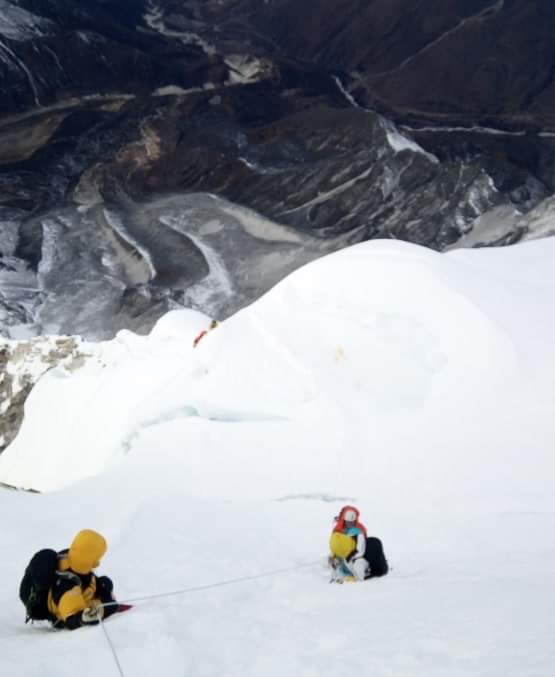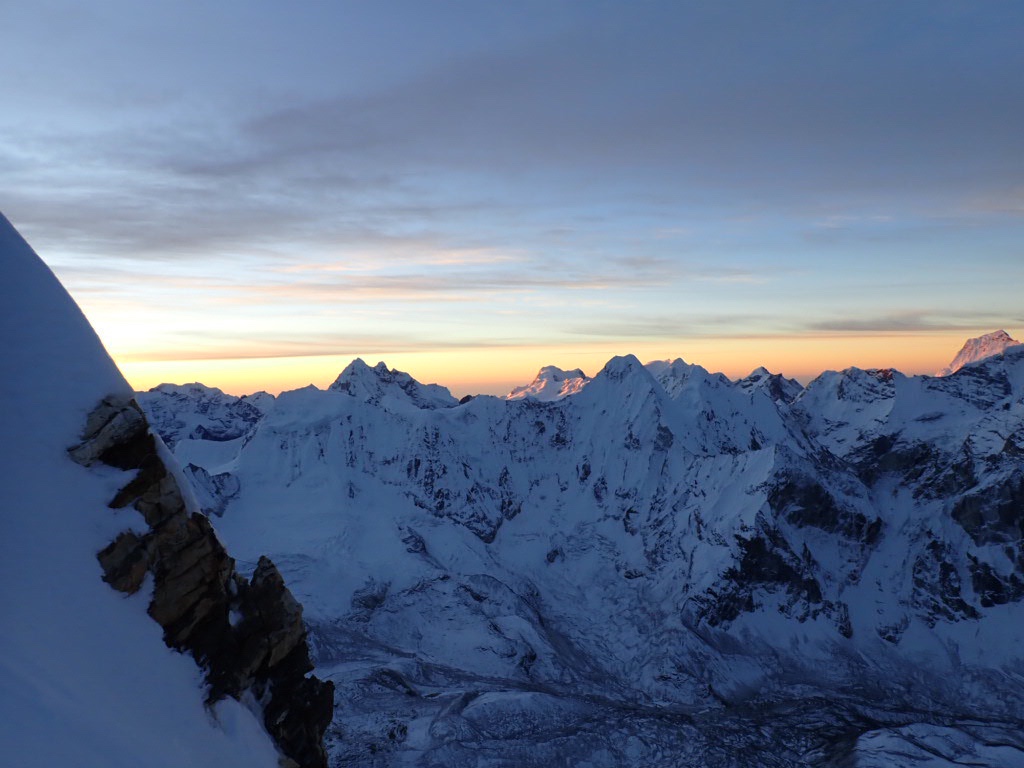 Please note that images with lower resultion are not with Olympus equipment since cellphones were used in certain situations by our Sherpas.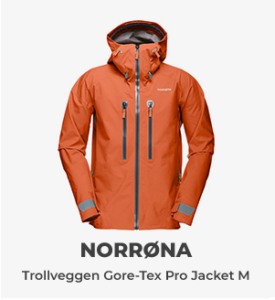 Popular tags