High mountains
There is something incredibly fascinating with high mountains. They are attractive, beautiful, challenging, offer excitement, make me curious and attracts the winner skull within me! The environment also attracts inspiration for new thinking. A question or perhaps an opportunity can get its solution in this environment. High mountains offer time for self-reflection, which in turn gives better self-knowledge which is a good foundation for building new relationships. It is always stimulating to meet new people with different background that you get to know very well. Often, you also become friends for life.
The core values of life
It's so easy that time passes by without focusing on the core values of life. I decided to change and develop so that time is filled with new impulses and impressions in addition to what I already have access to. I think life is really short and you have to experience new things as long as you can. If you care for life, it keeps its color like a colorful coral. You should use every day as if it was the last one. I don´t want to regret that I havent done things or talked to people that I dreamed or thought about. Don´t be afraid of a failure, there are no failures, just try and enjoy the journey. I want to live an exciting and intense life rather than lenghty without impulses and new impressions.
To be indispensable
My family, my friends and my colleagues are important to me. I'm not indispensable to them, if I lead in the right direction. Building conditions for this to happen is my own responsability. They are strengthened by the fact that I sometimes do not exist. With new impressions and learnings, I can enrich them with renewed energy and find new solutions. That's how I contribute in the best possible way.
Risk management
I am seeking both small and big adventures. An adventure always contains a combination of riskfactors that creates the thrill in the adventure. I can manage the risk level in a variety of ways:
Keep in control of my negative and positive thoughts
Arrive well prepared for the risk
Avoid risk that is largely controlled by random
Do be dependant on others to manage your risk
Select challenges with the right risks that keep me sharp in thinking
Every risk needs a connected goal
My skill is to balance all these together based on experience.
Happiness
If I have the opportunity of making someone happy during my journey, I will. It's great to enjoy success and happiness, whether it's your own or others.
Happy reading on the blog!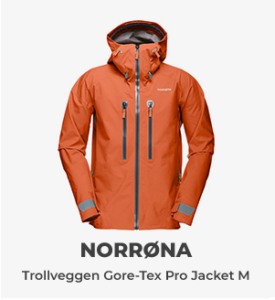 Popular tags