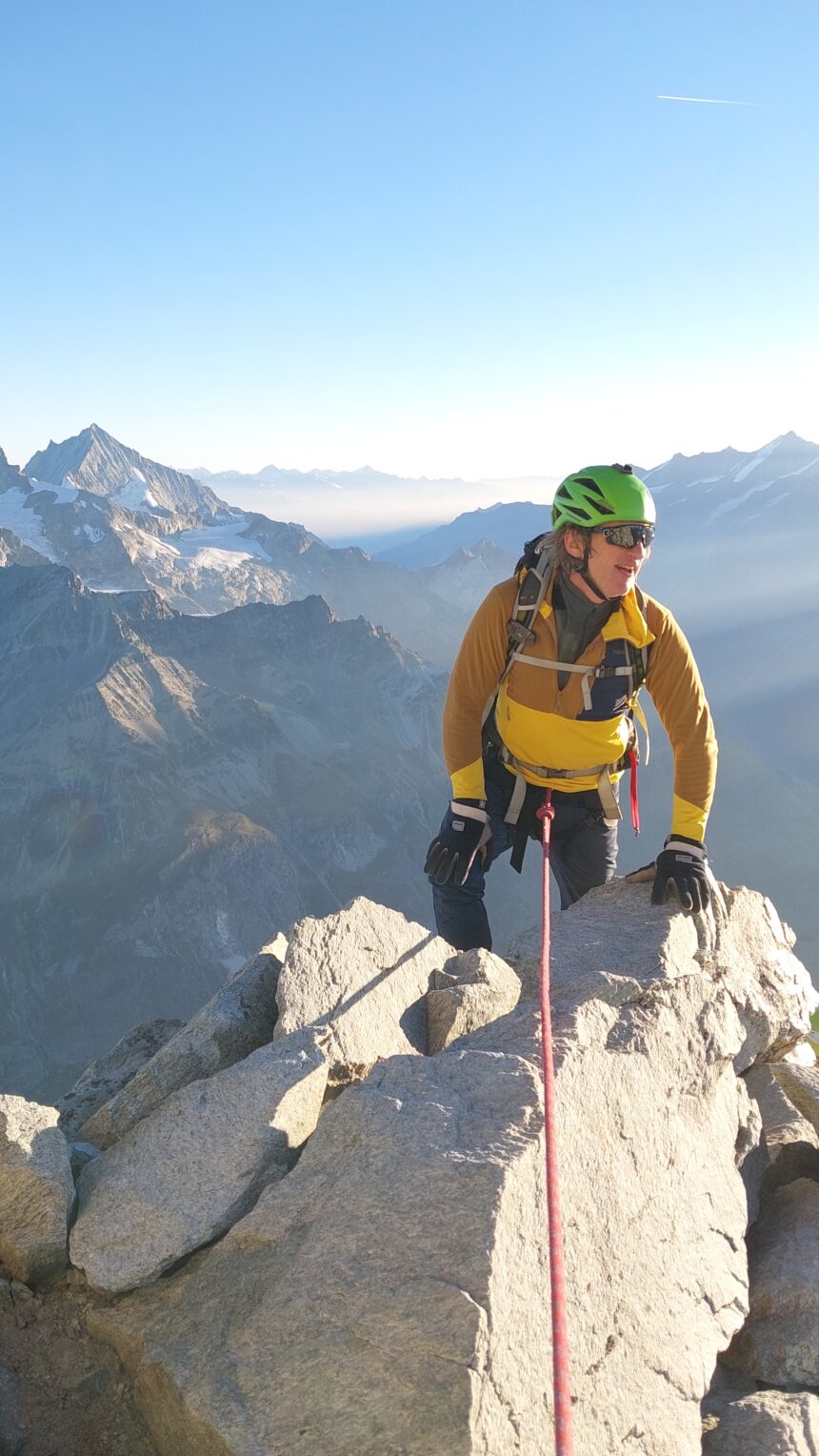 Hi friends! I haven´t written a blogpost for ages now. You kind of get caught with the speed of social media and send off short notes for fast mass consumtion. It´s difficult to communicate details and learnings that way. During a trip to Matterhorn in Switzerland I got some inspiration to write this post. Matterhorn is considered to be an icon in mountaineering and its famous across the world. Some call it the "Toblerone" mountain. I flew into Zürich and picked the train to Zermatt. From Visp you really get an impression of a train climbing up the mountains like in a movie, it´s so beautiful!
Zermatt is located very near to the Italian boarder and in a valley with mountain ridges in all directions. The village offers activities all around the year and you find tourists here walking around with oscillating cameras on the stomach. My opinion is that it´s extremely expensive and overpriced. But, its a cute small village with no cars and buses allowed – only electrical small taxies and bikes.
Matterhorn with its height of 4.478 m is visable from the entire village. Its reminds of Ama Dablam 6.812 m in Nepal but has half the climbing height from base camp and at a much lower altitude. However, Matterhorn requires aclimatization for most people. I decided to do that at Breithorn peak 4.164 m near Zermatt.
[mc4wp_form id="180"]
The basecamp of Matterhorn is called "Hörnlihütte" and has been active for more than 130 years. It takes 3 hours to reach the Hörnlihütte from Zermatt including the ride with the cablecar. No tenting is allowed and you sleep in the hütte with full service.
I took the cable car to Schwarzsee and trekked after that. Our team arrived at Hörnlihütte in the afternoon of Sunday. Great weather with blue sky and 15 °C. My backpack had a 18kg weight and most of the clothes were backup clothes. Most climbers came with less. However, my experience from the Himalayas have fostered me to have extreme margins in my equipment and that weather changes fast. I knew Monday offered great weather and Tuesday had the risk of snow and rain on the moutain, so Monday was the day! Everyting packed for the climb before bedtime!
We woke up at 4:30 in the morning with 30 other climbers and guides, it was still dark. Breakfast during 15 min and then ready to go. First guided climbers are allowed and then unguided.
I climbed with my own guide Hannes from Germany. He has climbed Matterhorn 140 times and knows every stone, track and turn! The first 50m are easy and then the climb is on with a 30m wall with fixed ropes. Two hours of steep climbing in darkness and dawn goes on until you arrive at a checkpoint in terms of a small security cabin. Its recommended to make a go/no go further decision at this point. I felt energized after a five min break and went on. Now the fixed ropes weren´t so frequent anymore and we had to secure in a classic climbing technique which is great fun. The remaining part was rather steep with crampons on. The last 100m before summit was rather easy since the climb was mostly on snow and ice. The climbind technique at Matterhorn is a mix between traditional climbing and alpine climbing.
I was so lucky with a fantastic view on the peak and could see all the way to Mt Blanc some 50km away.We were perhaps 15 climbers on the summit at the same time and it felt good. It´s important to start the descend in time since weather always can change so we packed up and prepared. Everything was ok until meeting a climber on his own on the way up.
Let me express something regarding unguided climbs and people climbing without oxygene on higher altitudes. I have met these climbers many times and I am happy there aren´t so many on the larger mountains. There are many extremely scilled climbers with lots of experience and they try to find their own way on the mountains. I have been involved with my team having to rescue solo climbers during atleast 5 occasions. During all these events ours and other teams have been exposed to risk. The experienced climbers operated climbing without oxygene, without a guide, alone, first time on the mountain etc. etc. As the accident happened everyone has to start helping this person ofcourse which is logic. But, its sad these people don´t respect other climbers and mutual security better.
This is what happened me at Matterhorn: The climber going up took the wrong track despite a warning form our team. 20 min later as we traversed a couloir downwards this climber pulled down a 200kg rock 200m above us flying down 20m from us. We had 2 sec to react and take protection from all the rock splinters flying around. Climbing new tracks when you have other climbers on defined tracks on a mountain can be extremely dangerous. We found lots of loose rocks allready on the established tracks. We were lucky this time but it was probably one of  the most serious situations I have faced the last years in climbing. One gets negative thoughts after such an event.
Finally we got back to the Hörnlihütte safe and could grab a great lunch!! Later in the afternoon our team descended to the Schwarzsee cabin station some 1,5 hour down the mountain.
Great days and I can certainly recommend Matterhorn if you have experience in rock climbing!!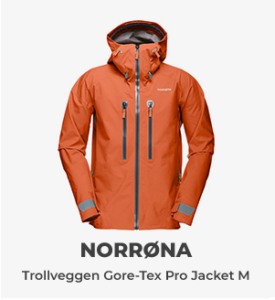 Popular tags