Today I left Everest Base Camp early and in almost darkness. Before jumping into the car, heading towards Lhasa, I turned around and viewed the Mt Everest peak one more time. Everything was silent as a change, no wind, no clouds – just the giant mountain. I couldn't resist the last photo, whatched again and then we drove away.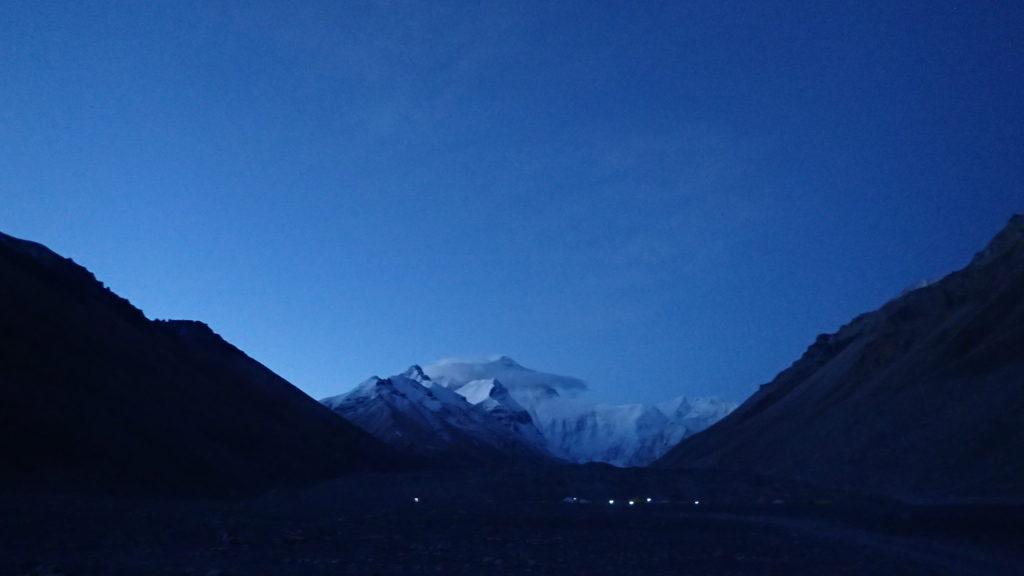 Most nights have been cold and with strong wind. Inside my tent it has always been warm in the Marmot Col sleeping bag. The most powerful and awesome winds were at Advanced Base Camp. Jet streams at that altitude sound like highways flying around the camp periodically. When they hit the camp and your tent you know! Mt Everest is an environment that makes you explore the core of yourself. Some things take time to assimilate and others are easier to learn from.
The 600km drive from Mt Everest to Lhasa is an experience also. Most of the time you stay at an altitude of 4000m. I spent 12 hours with two Tibetan gentlemen and it was initially like being part of an adventure movie, just missing the horse and a little plane. We stopped in the city of Shigatse and had lunch – great taste and pure local feeling. When you have so much time you start thinking about the last month…..
Many people I met with the last month can't speak English. But showing emotions enables communication without language. In most cases the response appears with a great smile. A smile can take you one step ahead in the relation, you get contact and ultimately comes happiness.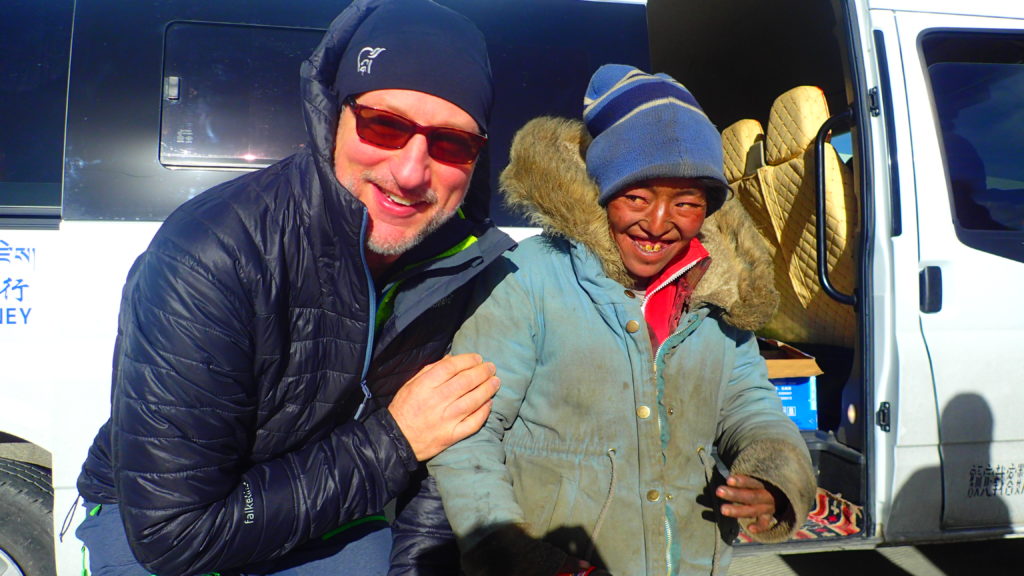 Happiness was extremely present during my last hour towards the North Col. I feel happiness masters thoughts in demanding situations.
What happened with our team that started off as a group? Ben recovered great and joined the group for the North Col summit yesterday. Erik and G stayed overnight at the Col the day before. It's obvious that we had different goals from the beginning but we had North Col in common. From today it's a three person team with one goal-the Everest Peak.
So, why not stay? I was tempted, yes, very much. But as often in life there is a timeframe or something you have to take into account which was the case here also.
I already miss the team. I think we came close to each other with an open communication where we could see each other's strong and week characteristics. Thereby we could support, provide advice and go on. We had some very fun evening discussions about the process of getting to know each other and the different phases of conversations, but that content will stay high up on Mt Everest!
Before my arrival I could never believe you would need so much equipment for an expedition at Mt Everest. Chhiring and his team manage six camps. Four have kitchen equipment. On each level every climber has his/her own tent. In total 25 tents have to be available for the summit climb. The Sherpa team more or less run in between the camps along the climbers acclimatization. It's a necessary work that requires strong teamwork in the Rolwaling Excursion Sherpa team. Our crew consisted of 10 Sherpas and occasional local porters and yaks. Lots of locals are dependent on the mountaineering business in Everest. Could you imagine that approx. 900 yaks are being managed in this area? The yaks can carry equipment up to Advanced Base Camp. Currently there are approx 150 climbers from 6 teams climbing from various countries: China, India, Nepal, USA, Russia and Japan. No injuries so far this year but a couple have left due to altitude sickness.
Mt Everest is located on the border between Nepal and China. In order to visit the area from both sides you need to travel 14 hours by car, 2 hours with an aircraft and 3 days of trekking –  despite Mt Everest being one mountain with one peak. Its thoughts that cross your mind sitting at North Col watching into Nepal from North Col in Tibet.
However, without this I would never have seen so much of Tibet and experienced so much.
I wonder what these three dogs think about this? All are wild dogs that have learnt to survive in a demanding environment at 5500m. Wild dogs follow the camps up to ABC level which is extraordinary based on having no support. They take what they find and so do I in writing this blog.
One of you asked my if I want to summit for the Everest peak. I have no answer today but check out the photo below and you may find the answer. What I know is that a can do it and I know what to improve. The real challenge is to subsequently always do what you already know. Combining this with curiosity is my challenge.
Great thanks to my partners: Norröna, Suunto, SOLIDWORKS and SolidEngineer. I would also like to thank Chhiring Dorje Sherpa and his Sherpa-team for great support. Thanks also to all readers following this blogg and providing comments, it gives me so much energy in the middle of an expedition. Hopefully I can inspire some of you to start an adventure!
See the video below:
Tags In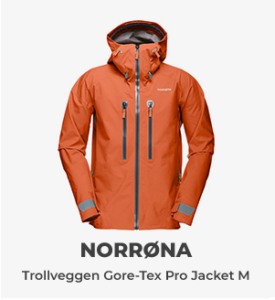 Popular tags