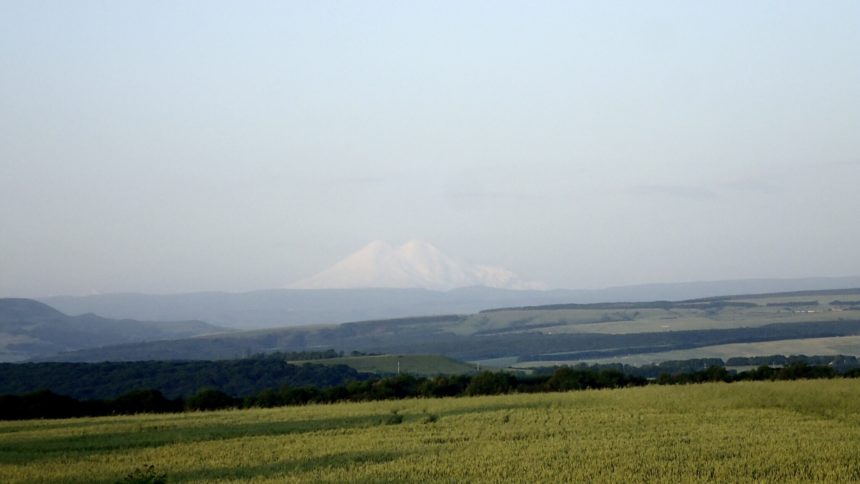 Marcus, Sebastian and myself decided to climb Elbrus together. Its the third expedition together after Aconcagua and Rolwaling in Nepal. After some time you get to understand how we function together and the groupdynamics evolve to it's best shape.
Many people became surprised when I said I'm gonna climb Europe's highest mountain, but it's a fact that Elbrus is a part of the European continent.
It's 37 years ago I flew with Aeroflot returning from East Africa and Dar es Salaam via Yemen and Moscow to Stockholm. I do really remember the flight since I was accompanied by happy Russian soldiers returning home to Moscow. The flight hosts were so busy keeping control over the soldiers noice level singing and celebrating in the plane that the remaining passengers were kind of lost. This time it was very different leaving from Stockholm of course.
[mc4wp_form id="180"]
Flying east and starting late in the day makes the day speed towards a sunset so fast and we need the sleep since arrival is scheduled some time before dawn. So, I will give these 37 years some thoughts at some other time.
I didn't know that the International Airport of Mineralnye Vodsk even existed. Wow – both duffel bags arrived which made me so happy based on my experience of loosing one bag during the trip to Argentina. When arriving we grabbed a cab and went off for a 50km drive to the city Kislovodsk in the north Caucasus. The city is a health resort and the third largest city in Stavropol Kraj.
We planned to sleep in the taxi but during our dawn taxi drive something better caught our attention – we could finally see Mount Elbrus in the morning haze with it's 5642m peak. It's so huge when it appears in the landskap from 40km away and the view feals almost like a reward for something. I remember the view of Kilimanjaro in some way, large and dominant in a hilly and flat environment at the same time.
The name Elbrus comes from the Persian and means two peaks. Our plan is to climb and summit from the north side of Elbrus.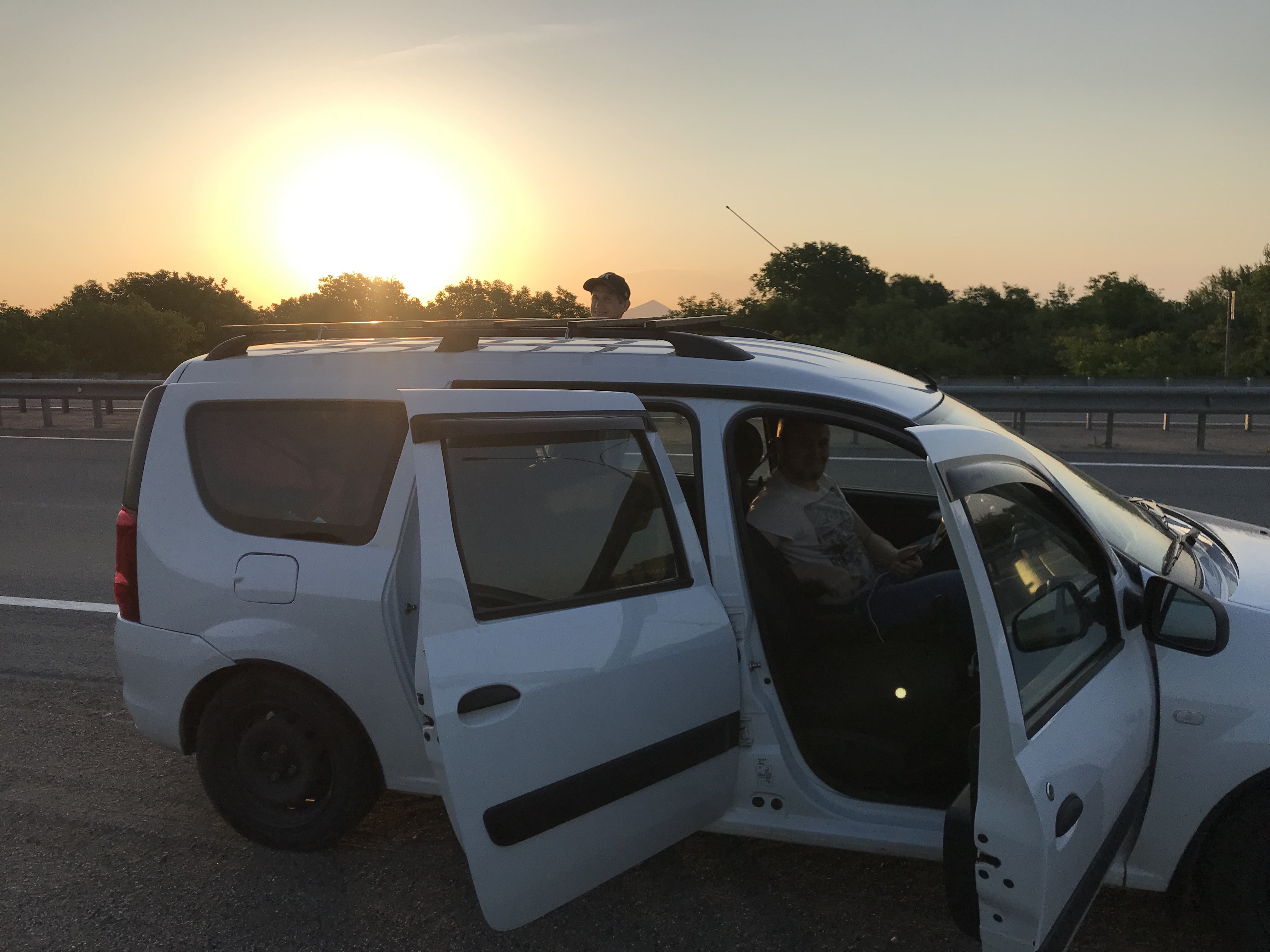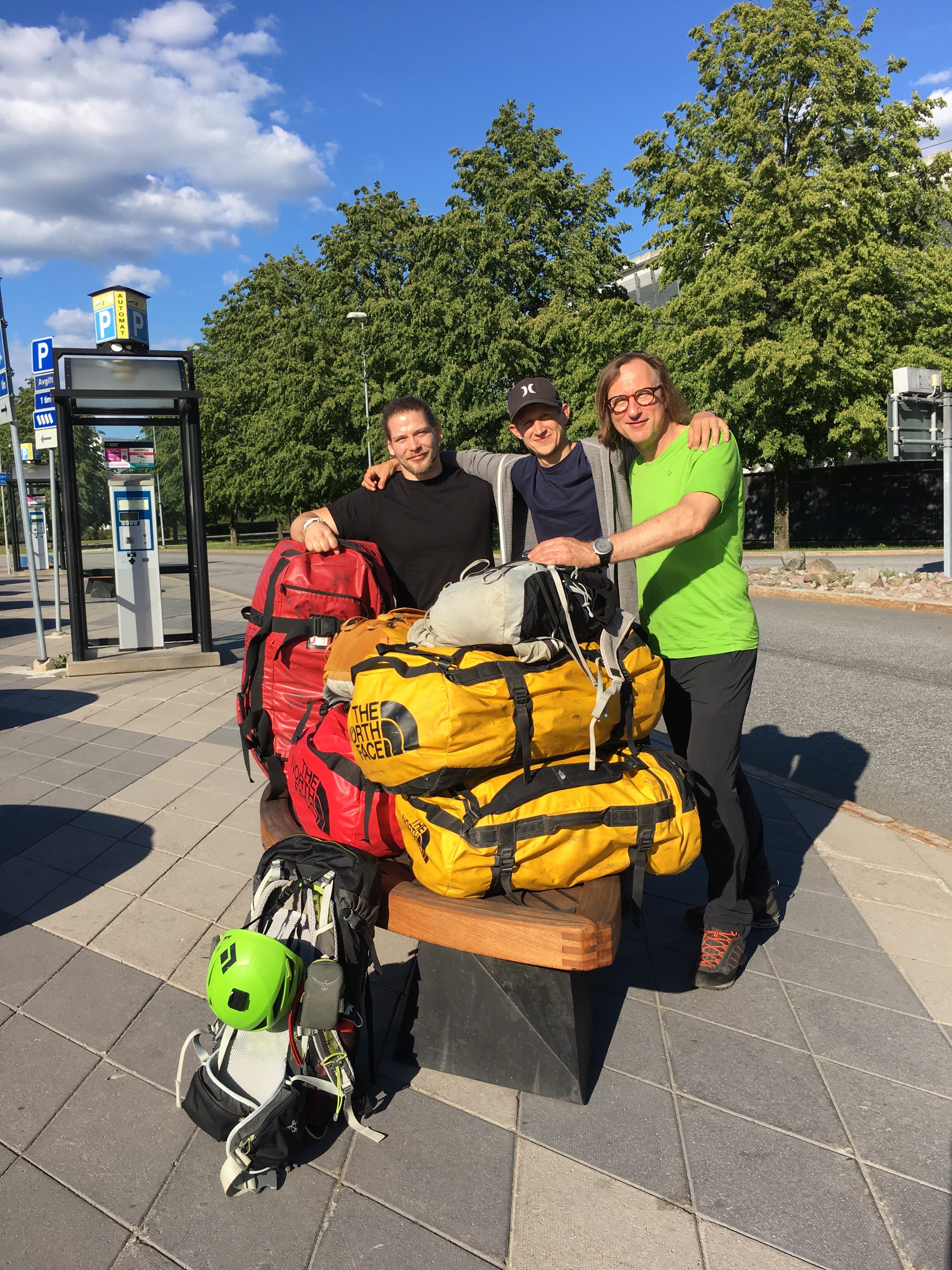 My sound track today returned to an Everest favorite of mine: Some Kind of Love – The Killers.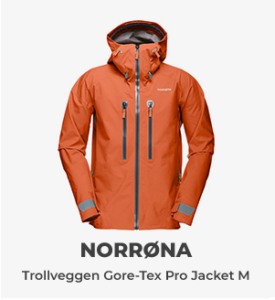 Popular tags