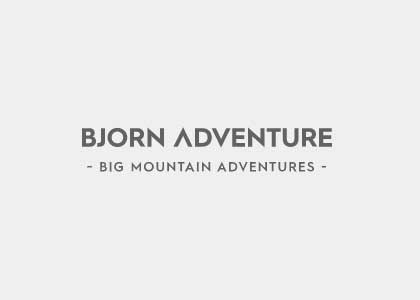 I am trying to increase my performance at high altitude and my understanding is that this is based on three areas: efficiency in my movements, my lactate threshold and my VO2-max threshold. With a better understanding of my body I can improve my oxygen uptake and threshold level of lactic acid (lactate) which improves my capacity on Mt Everest in April next year for sure. I haven't got that much of time so lets get going !
I found a company that knows everything about VO2, Lactat and much more – Concept for Life in Stockholm. I decided to make the VO2-Max-, lactic acid- test and a body scanning test. A team with broad skills met with me at Concept for Life, just next to the big Globe Arena in Stockholm. They have a super team with knowhow within many areas: health pedagogue, specialist in lifestyle change,  training theory, physiological testing, wellness, cognitive therapist – I really felt that I had lots of attention!
The test leader Per Lundberg had even been active as an elite athlete in rowing sport and is an owner of two silver medals in the world championship in 1991 and 1992 – Hoow!
VO2 max, is often called aerobic capacity and is the max. amount of oxygen transported to the muscles and used there to support physical action. It's a combination of how much oxygen-rich blood your heart can pump, and the muscles efficiency in extracting and utilizing the oxygen. The lactate threshold refers to the intensity of exercise at which there is an abrupt increase in blood lactate levels. This occurs during anaerobic work and often this happens during an explosive performance action when muscles cant get enough oxygen. The opposite situation is an aerobic work when your lactate can be assimilated by your body. By designing your training with the knowledge of VO2 Max and the lactate threshold the training can be optimized towards the application which in my case is high altitude mountaineering. With this technique the threshold values can be pushed if you do it the right way! I think its complicated and you really need great people like Per Lundberg to talk to.
We started with the body scanning machine that analyzed the composition of my body from many perspectives: muscles, fat, water, muscle balance. The test result looked pretty nice and when my physical age was calculated I turned a bit cocky… J
After mounting a HR-belt around my chest, the first lactic acid test consisted of 5 series of running sequences with a blood test inbetween each sequence. This wasn´t so exhausting…..
However, the next step consisted of intervalls with increasing workload on the running machine. A breathing mask was now mounted over my mouth and nose. The idea was to see how much the body could stand before giving up. Now, this is where I had a problem, giving up – I really didnt like the idea at all but I realized that I had to accept it!
When all tests where done, Per made a summary based on all output from the computer (Quark CPET Analyzer) that had been collected during the tests. In total things, looked pretty good! I received lots of values and Per explained what they ment and how I should adapt my training and how to use the data.
The final values Per presented were:
VO2max (relative value): 51 ml/kg/min
VO2max (absolute value): 4,5 l/min
Anaerobic threshold (HF): 163 bpm
Maximum stroke frequency: 14,5 km/h
Heart rate max: 172 bpm
Maximum stroke speed: 15,5 km/h
The values can be used in two ways: to adapt my training towards an increased VO2 max level and raise my threshold value for lactate production. But I can also redo the test in some 4-5 months in order to see the improvement.
It is incredibly fascinating how the test results can help me adapt the workout to build strength in the body in different ways. Per learnt me that by understanding my values I can pitch my training towards different purposes. I now have Heart Rate zones (Pulse zones) that are pitched to four different purposes:
Low-intensity exercise (103-120 av HRmax).
Moderate-intensity exercise (121-138 av HRmax).
Threshold Training (139-155 av HRmax)
High-intensity training (156-172 av HRmax).
The High-intensity training will start in 2 weeks and with my PT Hernan will build a new training program according to the Threshold- and High-Intensity training.
There are lots of blogg discussions on this topic and how you can increase your VO2 max rate with different training techniques. Since Per Lundberg is a great guy he also gave me some data to compare to in terms of data available in the LIV-projektet 2013 supplied by The Swedish School of Sport and Health Sciences, GIH. My values are overall above the Swedish population which was encouraging. However, when I checked out values from some of our great athletes in Sweden like Annelie Pompe (60,9 ml/kg/min), Gunde Svan, Charlotte Kalla I became a bit more humble!
This test was great fun! Now I really need my Gym-PT (Hernan Adriasola at Balance training center) now in order to turn all this into practical action in my traning effort. I am so curious about his actions. I will meet Hernan next week and make some customization in the training layout in order to prepare more precise for Everest in April. I am also going to meet with my Yoga-PT Linda Sjölund, I wonder what she thinks about this in terms of Yoga? Read next weeks blogg and you will see!!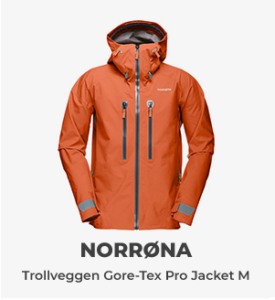 Popular tags