Hi all friends!
Only 3 days to go until departure for Mt Everest Base Camp and Kala Patthar in Nepal! I am so excited about this trip. I have a clear goal with this expedition – close contact with Everest and assimilate the feeling of being on it ! I have prepared a lot – of course in areas that needed improvement from April in Rolwaling Valley. The focus has primarily been to increase my muscle capacity in the femoral muscles and build better oxygen uptake. This trip will be a great opportunity to plan for the 7.000m Everest climb in 2017. I have had some decision anxiety weather to go for the 7.000m elevation at Aconcagua or stay with my plan at Everest but its still all in for Everest, my heart is there! Everest has a strong attraction to me eventhough I have respect and stay humble to the challenge. My plan is to learn as much as possible from Robin Trygg and Chirring Dorje Sherpa during this expedition. They have so much great experience!
Two weeks ago I entered tapering-phase in training in order to avoid injures before departure. Being somewhat of a competitor its so easy to run into "I want more" and then have a damage in some part of your body. I have seen challenges with my left foot and my lower spinal muscles but everything is great now. Yoga has been a powerful tool but also in yoga you have to be cautious with muscle strains – you learn all along by making mistakes! Linda Sjölund has been a great coach to me in understanding breathing and yoga. Yoga is something most people would benefit from exercising, it adds value in many aspects not just physically. Oxygen uptake is something I have tried to understand and train. I wouldn't say I fully understand this but I have learnt a lot. Its fascinating that our body can perform with less oxygen compared to what our thoughts instruct our body to demand. First I didn't understand this when Annelie explained this to me but along testing, testing, testing I managed to control this in performance situations – try it, its a fantastic feeling!
I don't know much about the other  fellows in the team arriving but this will also be an exciting part of the adventure. I believe I know many parts of Chirring and his dedication to serving ginger-tea in mass, which is great in the high altitude environment!
My plan is to test a new video equipment for adventure and hopefully this can compensate some of my talents in photography! Norwegian Norrøna has also provided some new soft gear to be tested which is exciting!
My plan is to blogg every second day from Nepal so stay tuned with my blogg! Hopefully the solar power supply system and satellite connection will work!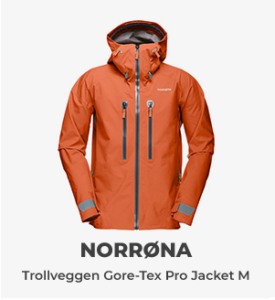 Popular tags