Hi all friends,
I haven't written a blogpost for a long time. I try to stay with my adventures and therefore 2020 perhaps didn't create too much of a buzz. My adventures required a new way of thinknig and planning due to this strange world.
I really experienced 2020 was the year when everything happened – Corona, I divorced after a 30 year marriage, I left my CEO position after 25 years, I entered into a new job role as COB, I cancelled four expeditions etc etc. How much can you take?? I believe my expeditions have trained me mentally to stay focused and not live with to much of a wide angle mind. But, yeah it's been tough of course and I am not the only one. However, I have tried to see the positive side of everything and it's clear that lots of learnings have been made but I am still trying to find my way.
[mc4wp_form id="180"]
A long story made short, made me travel to the Azores several times last year.  Traveling wasn´t easy due to all restrictions. A friend of mine owns a 13m long aluminum sailing boat that is capable to mange the Antarctica area. So, we decided to look into if it's possible to make the 7th summit Mt Winson with this boat instead of flying out of Pathagonia with a Russian transportation plane.  That's what's being tested right now!
Azores have some fantastic islands such as: San Miguel, Santa Maria, Faial, Terceira, Sao Jorge, Flores etc. They are all unique and great places to visit when you sail around in this archipelago. You really feel somewhere way out in this world. Faial and Pico reperesents exactly this feeling – way off from most things in the world. Pico is even one step more. People do live here and seem to have a wonderful life. They even have a pub/cafe hear called Peters Cafe which seems to be somewhat of a water hole for sailors crossing the atlantic. However, the water in the hole consists more of gin or beer.
The dream is to sail – fly and climb in the same expedition. Now the boat has been repaired in the most essential parts. During the same trip to the Azores we decided to climb the 300.000 year old stratovolcano Pico (2.351m) in the archipelago of Azores. This is great for some climbing training. The day before we were about to leave Ponta Delgada with the sailing boat, the wind changed from north to west and with this change we ran out of time and pickep a propeller plane to Horta island next to Pico. Instead we will get back later in a week and sail somewhere south in the archipelago.
My plan is to climb Pico on Wednesday evening and night which hopefully gives me the best weather. It's supposed to be an easy climb but I know never to underestimate a mountain of any kind. Pico is 300.000 years old and is still an active stratovolcano. The last eruption happened in 1720 so I think I am safe this time.
Look forward to some great photos from the climb tomorrow, stay tuned for the climbing story.
Pico seen from Horta harbour this morning.
/Bjorn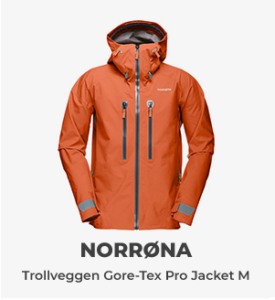 Popular tags