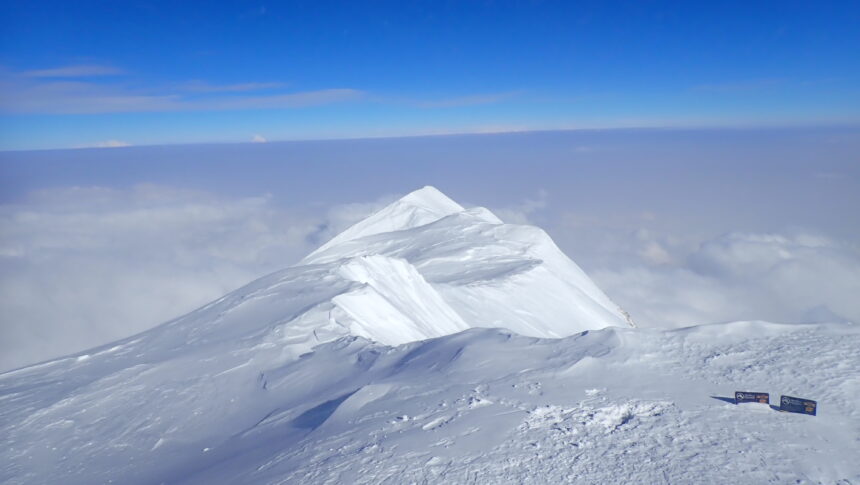 Hi again friends 🙂
I have now summited both Denali and Everest. I promised some great news back to you and here we go!! ->
This gives me some kind of temporary peace and satisfaction of my latest achievement in the 7Summits series. Sometimes it's hard to stop and rejoice in the success sometimes but it's so important to do so. That´s part of my learnings during the "Search for happiness" learnings from before Everest. It is clear that I am happy – I feel so, incredibly happy and that everything has gone well without injuries of any kind. I have learnt a lot and gained new friends. But, wow, it was cold this place!!
[mc4wp_form id="180"]
When I arrived to Talkeetna and Mt.Denali I learnt very soon that it was popular to compare Denali and Everest with each other. Many doing so had never been to Everest which made me a bit annoyed and curious at the same time. It almost felt like an expression of a state of inferiority complex.
It´s not about which mountain is the toughest. I do  understand that people living from Denali wants to claim it's the worlds toughest mountain to climb. But, my experience tells a different story. Opinions and statements were communicated from both climbers, also local Rangers and not the least AMS themselves. There is nothing wrong with being proud of your local mountain but things must not be compared always. I gave this a thought and decided to write some rows below since I summited both mountains.
Denali is part of The Alaska Range, a 960km long arc of mountains. Denali is the third most isolated peak on Earth, after Mount Everest and Aconcagua. From Anchorage I traveled up to Talkeetna, a small village which is the base for all activities to Denali. This is where everything started on the 31st of May this year. I made my choice to join a team of guides associated with American Mountaineering School. In Talkeetna there is a small airport that has the capacity to transport climbers into the mountain range and Denali. It's a 40 minute flight contrasting the green nature with arm weather at this time of the year towards the complete dead nature with snow, ice, rock and extreme temperatures.
To me an alpine expedition is fare more than a mountain. You meet with new people, you experience the local culture, food, nature and you try to understand the characteristics of a mountain. All this I try to fit into my own interest and expectations. In the start of this I have learnt to be open minded and not enter with preconceptions. All mountains in the 7Summits series have very different profile which makes the project so fun.
First of all, these two mountains are located in different parts of the world and with totally different culture surrounding them. Everest actually has both the Tibetan and Nepaleese culture present.
Acclimatization at Everest starts already in Kathmandu at 1.400m and goes on to the summit of 8.848m. This in total is an altitude difference of 7.448m to be managed during the entire project.
When arriving to Talkeetna you start at 104m and summit to 6.190m. This in total is an altitude difference of 6.086m to manage during the entire project. If counted from the airstrip it would be much less.
Comparing these mountains become more complicated as we look to the approach of the two mountains. The trekking approach is so different in terms of style and length. Denali has a tougher approach compared to the North side of Everest but not to the south side. The village Lukkla to EBC is approx. 65km and mostly on higher altitude compared to the approach that Denali offers. However, the climate is much colder at Denali compared to the approach climate at Everest south and north. One other aspect is that Denali is mostly done unsupported by the teams and at Everest most climbers join supported teams. So, you need to have more capacity and experience to carry and climb with heavy backpacks and sledges at Denali. You could very well do Everest unsupported with heavier load but for sure 100% the failure and death rate would dramatically increase doing so. I could see these attempts at Everest and they often ended in some type of tragedy especially combined with not using supplementary oxygene.
Before arriving to Denali I thought that the weight in the backpack and sledge would be the big burdon during the climb. In retrospect when seeing the entire expedition that wasn't the toughest part. It was the continuous exposure to low temperatures and strong sunshine that really was the toughest part of the expedition. Denali is a place that from you land on the airstrip day one you become immediately exposed to the survival mode. You have to be organized before you leave Talkeetna airport with the little single Otter aeroplane.
When climbing Everest you need to be more allround as a climber since more dimensions of an expedition occur. The terrain offers much more variation. Many passages are steeper and more complex compared to Denali. You might find some days at Denali being tougher compared to some at Everest. When you leave the 7500m level at Everest you have much less margins for mistakes compared to leaving 5.181m (17000ft) camp for summit at Denali. The other side of this is when returning from the summit. I felt the Denali descend down to 5.181m (17000ft) camp was tougher compared to getting down to North Col at 7000m at Everest. However, the risks were much larger at Everest doing this.
I also believe that different people perceive a mountain in many different ways depending on background. Personally I am an impatient and competition-oriented mountaineer. I struggled more with Denali´s somewhat monotonous approach after the airstrip which I didn't feel at Everest in the same way.
If I was pushed to answer this question despite my opinion that they can´t be compared – what would the answer be then? My personal view is that Mt Everest offered a larger challenge and then based on the combination of risk exposure. Everest is undeniably a bigger project to most climbers.  However, both mountains offer demanding expeditions and you have to be prepared to manage yourself.
Other comparisions look at the base of the mountain and at which altitude it resides and claims that Denali is higher – oh boy, all these angles………This is a discussion without a best answer, even amongst people having climbed both mountains.
Unfortunatelly I couldn't publish more or less daily notes from the expedition this time. The weight considerations had a heavy impact on my decision to minimize pack weight. Therefore, I will now during the following days publish all notes, some discussions on my thoughts during the expedition and photos/videos from the expedition days so you can follow what a Denali expedition looks like day to day. Stay tuned !!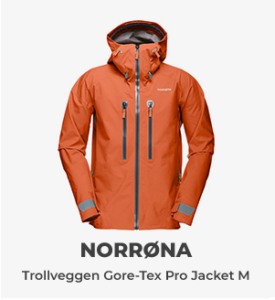 Popular tags