We have reached an altitude of 4950m as we arrived to Lobuche. We are going to spend the night here. We passed by marvelous views also today, it's just getting better every day! We passed by the Everest memorial at Tucla. This is the place where memory stones are placed after Mt Everest climbers that never made it back and stayed up on Everest. Very emotional spot to me. I spent some time reading notes written by the families and it was clear that most accidents take place on climbing down. Climbers were represented from various nationalities – India, USA, Israel etc.
This is in a way a very global environment. All day we meet teams from all parts of the world. Today I had a short chat with an Austrian team – servus, servus – wie gehts?
We have now covered 60km and 60% of this is above 2500m. I am in great shape compared to yesterday so that makes me happy and full of energy. When summiting the peak of Kalah Pathar I want to be in excellent condition and I know what to do: eat, breath, yoga, drink and do everything more and more and more again! Tomorrow we will trekk to Everest Base Camp.
All my equipment works great. Norröna and Suunto have both provided great equipment for this expedition. Had some trouble with the satellites due to foggy weather which stopped me from uploading images, text works fine!
[mc4wp_form id="180"]
So, tomorrow is the big day when we will get close to Everest and Kala Phatar.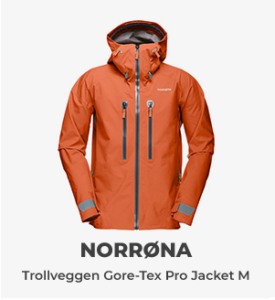 Popular tags