Building towards a team is always a fascinating process. You meet as a group of people arriving from different places, experiences, professions, ages, life stories, expectations etc. I have always been curious about the process we go through when meeting new groups of people. Before I left Sweden I was fortunate to meet with Katarina Billman who shared some of her theories and techniques about the process of shaping a team. She is about to release a brand new book about this topic. All this made me be even more mindful about the group – so, this is going to be fun!
Our team for Everest consists of four experienced climbers and six Sherpas (am I one of them 🙂 ?). The climbers come from Sweden (Erik & Bjorn), Poland (Grazyna) and America (Ben). The Sherpas are all from the Rolwaling region in Nepal. We all have totally different professions: offshore shipping demurrage negotiator, a surgery technician, estate agent and a CEO. All of us are into the seven summits project and Grazyna is about to start her 6th summit. Ben had a lower leg injury some years ago but has recovered so great from this that he can climb high altitude mountains. Both Erik and Ben spent there time in Everest Base Camp on the south and north side during the earthquake in 2015 not being able to summit. So, they are here to summit a second time. Grazyna, called "G", works out of London as a demurrage negotiator in shipping. Finally – Erik is a successful hard working salesman selling real estate in Stockholm. But, the most important person in the group is our leader Mr.Chhring Dorje Sherpa that has climbed the summit some 14 times. At one time he brought a 15kg Buddha and placed it on the peak. He is a great inspiration and always takes care of his group in the best way. This is the third time I participate in an expedition lead be him.
I am the only member in the team aiming for the Everest North Col. This will take me 1 month in difference to the rest of the group that will need 1-2 months for the summit attack depending when they get the go-ahead permission. The weather decides the plan Lots of teams are eager to summit and therefore a certain order is planned for all teams.
[mc4wp_form id="180"]
Already one day with the team I am starting to realise I want to stay for the entire summit without really understanding the total scope. I am equiped properly for the summit, however – it won't be possible in a month due to the acclimatisation length. This is hard to accept, even if I try.
We have started great with the team today. In the picture parts of our team have arrived. We are still missing Erik since he arrived late this afternoon. The team fits very good together and we have already broken the barriers of our personal life. I have also understood that playing cards isn't a great talent in the group…. which kind of made me relax a bit since I am lousy at that.
Each member has two duffelbags and they left the hotel by trucks together with the Sherpas today. All equipment is checked also, nothing missing. We have also been blessed by the Lama in the Ka-Nying Shedrub Ling Monastery in Kathmandu today, that is important for protection at Everest.
In a day we will leave for Lhasa in China with plane and then drive to the base camp for 3 days. This means that we start our aclimatisation since the city is located at a altitude of 3490m.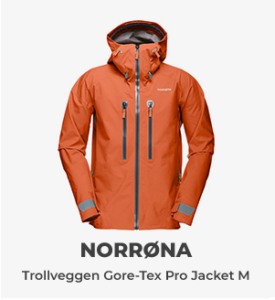 Popular tags