Montagne Sainte-Victoire 1012m is located very near Aix in Provence. It's been on my mind the last ten years and yesterday I summited at 10AM. I thought the south side from Puyloubier would be easy but doing this 650m climb showed out to be tougher than I had planned! From the Pic des Mouches, the highest point, there is a fantastic view over Provence and the rolling plains of the Var region as far as your eyes can see. On a clear day, you can even see the sea.

I started at 7 AM when the sun is so softening for your soul. After some 500m I lost the track that was supposed to be there, I knew it wasn't so well done…so I went my own way which showed out to be the most difficult track I could take!
I went into some real rock-climbing without gear and on my own which wasn't so thoughtful….. But I felt very excited and got the adventure-feeling in my entire body! After climbing through a couple of small couloirs, some cliff walls, shoulders and finally the one and only narrow cliff passage I was confronted by french mountain goats, halve way up, that considered me to be an intruder in their area and starting head-butting from an edge 3-4m above me. They for sure wanted to show power. I was about to give up when I made up my mind to challenge them – I wanted to go up and these guys were in my way! I was so annoyed so I considered throwing small stones but hanging under these guys with one hand on the cliff passage would only end up with getting the stone on my own head or me falling down. So I yelled and made lots of noice at the same time I climbed the remaining passage towards them. This made them confused and finally 2m under them they moved out on the wall a bit insulted I believe. Finally I could climb to the next section above them. I have never met mountain goats that close which was a great experience.
Rolling gravel is definitely a big challenge in the couloir parts of this climb that require attention, it's very "slippery". Once you get on the rock and walls the rock is perfect with lots of great grips for your hands.
The view from the 1012m high "Peak De Mouches" is amazing when seeing Provence in a 360 view. A little snack made it even better! My advise to the next climber – You can't rely on the track markup, bring some gear, rope and a friend if you want to take my track a bit safer… I think the track was so beautiful and a great mini-adventure!
Tags In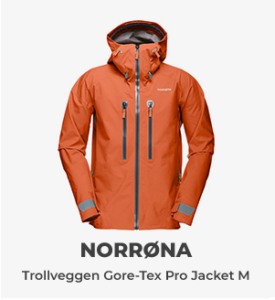 Popular tags