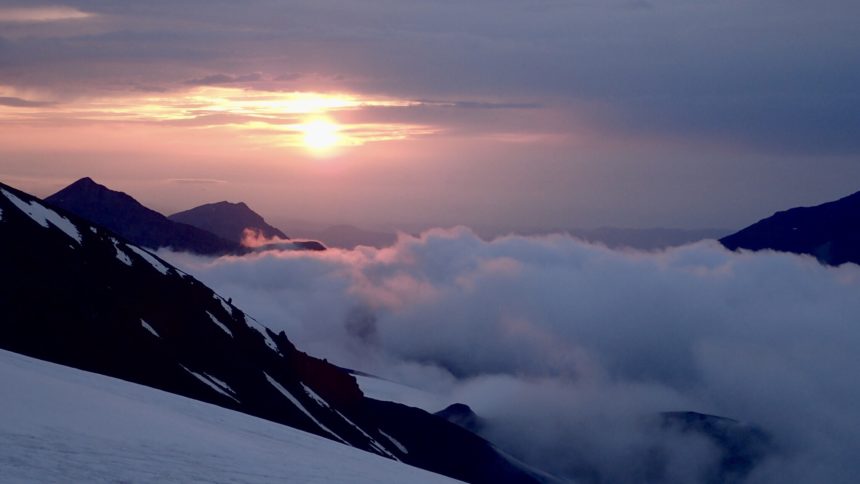 After one combined acclimatization and luggage move to High Camp we made the final and second move today. I now have 22kg of equipment in High Camp and try not to use porters. During four hours we gained 1160m and ended up at 3740m in altitude according to my Suunto.
During our ascent and descent yesterday we climbed through a rather nasty weather with rain and light snow. We past by a huge glacier looking dirty from sand and rocks. This reminded us about Aconcagua that had a similar track to Camp1.
Even if it wasn't so cold, eventually the gloves became wet and that's the time to pay attention to cold hands. Today I changed my clothing strategy and things turned out much better and once the rain and snow arrived at 3300m I had my Norröna Falketind ready. Rain and five degrees at high altitude is a new experience to me and requires some good thinking. At lower altitudes the challenge is the heat with 25 degrees and not becoming wet from swetting.
High Camp is built to withstand tough weather. I wouldn't say it's beautiful but it's safe and things seem to work. At 3740m we are at the edge of the snow cap of Elbrus. From this point crampons is a must in any ascending direction. We can view the green landscape surrounding down at Base Camp and also view towards the peaks.
It's kind of difficult to find the same type of emotional state I had at Everest and do the mental activities I did there but I'm working on it, let's see :). But, I guess one shouldn't compare expeditions to much and especially not from an emotional standpoint. Next step is an acclimatization climb up to Lynx Rocks at 4800m.
After all bad weather we finally got some great scenes around High Camp and ended up with a great sunset. Check out the small climbers on the slope up to Lynx Rock.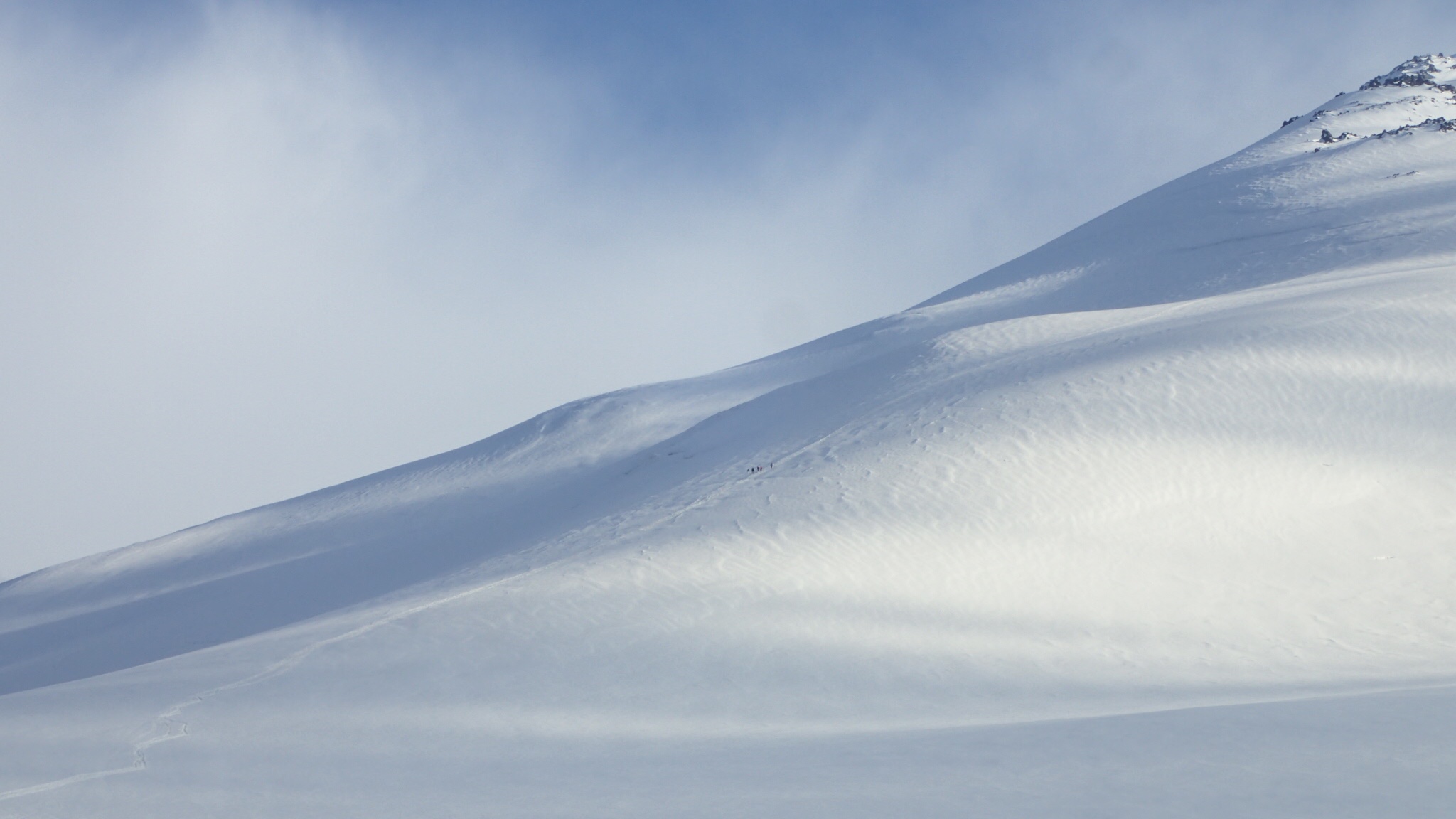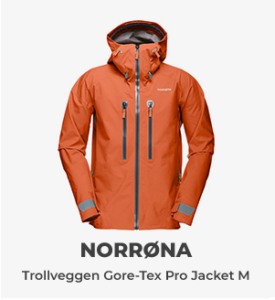 Popular tags