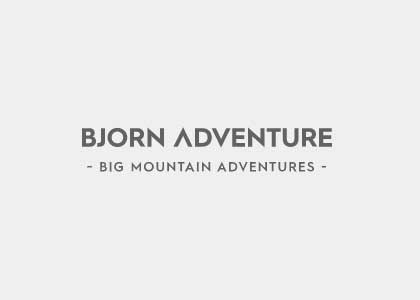 The last two days have been extremely exciting. Yesterday we descended from Ferruce to Namche Bazaar in one single 20 km trekk during 11 hours.  The last two hours were in darkness so the headlamps were great to have in meetings with for example yaks. Arriving at Namche Bazaar felt like coming back to some kind of normal standard of living again. We stayed in the same guesthouse as we ascended two weeks ago. However, we now viewed this living with totally new eyes and the team was in some kind of a party mood after the tough day. Actually we had a beer also, but only one. We had to be prepared for either an 8 hour trekk to Lukla or a helicopter flight over the entire Mt Everest, Lohtse and Ama Dablam mountain area and down to Lukla. Guess what I wanted to do !!!!? The weather was the decision point. If we had low clouds and fog there would be a trekk. I was so excited in the morning so I went up at 06:00 and did my Yoga in order to follow the weather situation outside.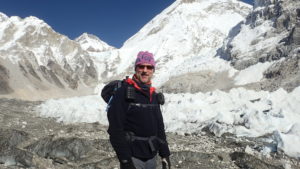 Next day, At 07:30, we could see the helicopter, a B2, approach through the valley with clouds hanging down from half height mountain peaks. The situation was rather unsure but within 20 min we could go ahead. So we jumped into the cabin accompanied by the powerful noise from the engine. The helicopter could take a max of 5 people. We lifted off from the little landing cliff covered of rocks and the cabin viewed right down into the valley. The feeling of that things could go wrong was present but the pilot Mr.Kiran was extremely professional and within a couple of seconds I felt more the rollercoaster feeling. It was awesome and a lifetime experience had started. We flew up through all the small villages, rivers, valleys and mountains that we had covered during two weeks of tough 120km trekking. At 4500m the pilot experienced strong winds and decided to go down at Ferrice and offload 3 out of 5 passengers of security reasons. We were two that lifted off again together with the pilot. Now things went fast and we gained altitude and within 10 minutes we approached Kala Pather and the Kumbu ice falls and now seen from 400m altitude. When reaching 5900m we could see the Mt Everest peak clearer than ever. The sky was clear and views of all peaks occurred. I felt so fortunate to experience all this. This became the ultimate experience and generous payback for lots of work not only from the last three weeks. Finally, with the full team onboard we started the flight down to Lukla Airport which again was an outstanding experience. This airport is really a lifetime experience that can't be compared to anything else. We covered a 100km flight distance during 50min. See the video "MT Everst & Kumbo valley from a helicopter".
Now we have checked in at a lodge owned by a relative in Lukla and relax until the flight leaves early tomorrow morning  to Kathmandu. Guess what's on the agenda for Kathmandu tomorrow !? A great shower with warm water!
More images will be available in a week, stay tuned!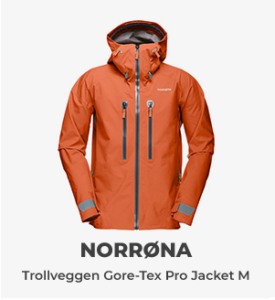 Popular tags